This article is more than 1 year old
One of the world's most prominent distributed ledger projects has been pushed back by a year
Another 12 months on Itanium and COBOL for the Australian Stock Exchange
One of the world's most prominent planned uses of distributed ledger technology has been pushed back by a year.
That application is a replacement for the Australian Stock Exchange's (ASX) core application, the Clearing House Electronic Subregister System (CHESS).
The bourse was the first such operation in the world to commit to using distributed ledger technology so won rather a lot of attention from blockheads who liked to point out that if a stock exchange could use the tech it was surely ready for world domination.
The ASX has ironically has spent years since trying to avoid the word "blockchain", pointing out that its key supplier, Digital Asset, uses the Digital Asset Modelling Language (DAML) that can drive multiple distributed ledger projects.
All of which is now moot because the ASX today announced [PDF] that the application's debut has been pushed back from April 2022 to April 2023. That delay comes after the project's original scope called for go-live between Q4 2020 to early 2021, and subsequent delays with industry acceptance and testing problems caused by the COVID-19 pandemic led to the 2022 target.
The ASX said the decision to delay rollout was made after "careful consideration of the feedback from the 100 organisations that participated in the extensive industry consultation, engagement with regulatory agencies, detailed discussions with our technology partners, and completion of a comprehensive project review."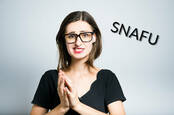 Epic snafu takes Australian Securities Exchange offline
READ MORE
Market stakeholders also asked for more testing and felt that the pandemic-constrained environment meant they'd need more time to get that done.
The pandemic also created market volatility that led to record levels of trading, which means the application needs to be re-scoped to work at larger scale.
"As a result, ASX has adjusted the Day 1 scope and schedule for the CHESS replacement system to target significantly more throughput capacity and scalability, more functionality, more industry testing, and more time for users and ASX to prepare," the bourse's announcement said.
There's no hint that the digital ledger tech is holding anything back, but the delays do mean that blockchain-and-related-tech boosters will have to wait a year longer before they have a big, beautiful case study that backs their position.
VMware admirers and investors may also be a tad miffed as Virtzilla's abstraction and encapsulation tech was used to make ease deployment of the application to market participants. As the ASX is a well-regarded institution and a digital ledger pioneer, VMware quite liked talking up its role on the project.
The delay also means that the ASX will continue to rely on the Itanium platform for another year, a less-than-ideal situation given that the last of the chips will roll out of an Intel fab in July 2021. The ASX has previously told your correspondent that it knows Itanium is an oddity, but that's not necessarily a bad thing seeing as criminal hackers are unlikely to waste much effort attacking the platform. ®