This article is more than 1 year old
Get outta Huawei! UK mobile network EE selects Ericsson's flat-packed 5G RAN kit to replace Chinese wares
BT-owned carrier gets cosier with Swedish comms giant
Ericsson has won a major contract to provide 5G RAN equipment to UK network EE as Huawei continues to be sidelined in Britain.
Per the terms of the deal, EE will deploy the Swedish comms company's hardware across large cities including all four home nation capitals: Belfast, Edinburgh, Cardiff, and London.
Putting pen to paper on this agreement is yet another coup for Ericsson, and represents a deepening relationship with BT's EE. Earlier this year, the carrier selected Ericsson's dual-mode kit to power its 5G core network, which will cover 5G NSA (non-standalone) and SA deployments.
Ericsson estimated it will manage around 50 per cent of EE's 5G network upon the conclusion of the deployments.
In a statement, Ericsson president and CEO Börje Ekholm said: "BT has a clear direction in how it wants to drive its 5G ambitions in the UK and we are delighted to be their partner in delivering that.
"Having already been selected to partner in 5G Core, we are pleased to strengthen the relationship further with this deal that will deliver high performance and secure 5G to their customers across the UK's major cities."
The win comes at the expense of long-time EE supplier Huawei, which was ignominiously given its marching orders from the UK's 5G network earlier this year over national security fears. Carriers are prohibited from acquiring new 5G hardware from Huawei from the close of 2020, and must remove existing kit by the end of 2027.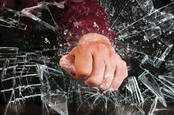 Think tank warns any further delay to 5G rollout will cost the UK multiple billions – but hey, at least Huawei is out
READ MORE
Kester Mann, director of consumer and connectivity at analyst CCS Insight, commented: "This announcement is unsurprising in light of the recent restrictions placed on Huawei by the UK government and follows an earlier deal signed between BT and Ericsson related to the core part of its 5G network.
"For Ericsson, this represents another important contract win as it again steps into the void increasingly being left by Huawei. But it also raises concerning questions about vendor diversity as operators become reliant on a seemingly ever-diminishing number of leading suppliers. Vendor choice is important for a healthy ecosystem; it can spur innovation and help bring down costs."
Sylvain Fabre, senior director at Gartner, acknowledged the inevitability of this decision. Speaking to El Reg, he said: "Huawei was already on the way out following the July 2020 decision by the UK government to have the Chinese vendor out of the UK networks by 2027.
"Ericsson already had a presence in the EE core network, so they now add a presence in the radio access, which was previously provided by Huawei and Nokia. For context, Nokia previously won a deal in September 2020 for a share of EE's 5G RAN access network, and are now the leading RAN vendor in EE's network, [with a] 63 per cent share of the RAN. Replacement of vendors and equipment at that scale will be a multi-year exercise so Huawei equipment will be in production for some time."
BT's relationship with the embattled Chinese firm dates back to 2005, when the formerly state-owned telco selected Huawei as a "preferred supplier" for its 21CN fixed-line network. BT inherited further Huawei-made gear in 2016 with its acquisition of EE.
In 2011, five whole years before it was bought by BT, EE tapped Huawei to replace existing 2G kit produced by Nokia, Ericsson, and Nortel. Huawei subsequently provided the infrastructure for EE's 4G Core network, with Nokia powering the periphery.
Still, Huawei shows no sign of leaving the UK market without a fight – or, at the very least, some loud protestations. Earlier today, Assembly Research published a Huawei-commissioned report (yes, another) which examined the regional impact of a delayed 5G rollout.
The paper hinted that the biggest losers of any delayed rollout would be the regions beyond London and the South East, which would miss out on realising up to £108bn in economic benefits and 350,000 new jobs over the next decade.
The report claimed the North West would miss out on a potential economic uplift of £16.9bn, as well as 59,000 new jobs. In the West Midlands, that equates to £13bn and 45,000 new jobs.
In a statement, Huawei veep Victor Zhang said: "UK government has set ambitious targets for improved connectivity by 2025. This research reveals how a three-year delay in 5G rollout will have a significant economic impact on every part of the UK, and highlights the consequences of failing to realise Britain's full potential. Without global 5G leadership, Britain faces relegation to the digital slow lane, a job creation black hole and a wider digital divide."
Politics and power continue to influence the build of next generation networks in Europe. ®