This article is more than 1 year old
Equinix joins Arm enthusiasts by pumping out bare metal in not-quite-IaaS offering
Ampere CPUs available for automated deployments as data centre giant takes on public clouds
Equinix has joined the ranks of big cloud players offering Arm-powered servers.
The data centre giant only entered the servers-for-rent business earlier this month after integrating Packet, the bare-metal automation company it acquired in January 2020.
The relaunched version of Packet's service is called "Equinix Metal". The Register has now learned that the service, which advertises only x86 servers, also has an Arm-powered offering running Ampere's eMAG CPUs. The eMAG can reach clock speeds of 3.3GHz and boasts 32 Arm v8 cores. Lenovo offers the CPU in its ThinkSystem HR350A and HR330A servers.
Foundational stuff like Golang and Kubernetes and VMware is being optimised for Arm
Zachary Smith, managing director of bare metal at Equinix and a founder of Packet, said his new employer offers Arm servers because "we want to be unopinionated." That stance means Equinix's ambition is to offer bare-metal servers that employ whatever architecture customers want, without imposing any operating requirements.
Smith told The Register he thinks there's demand for such a service because while hyperscale clouds do offer bare metal, most users sign up and happily buy in to the virtualization and networking environment offered by their cloud of choice.
Equinix thinks other users just want compute that can be automatically spawned into their preferred configuration as and when needed. Smith said Equinix also hopes that colocation customers who can't or don't wish to access its many locations will see Metal as a way to keep working with the company in some of the out-of-the-way places where Equinix operates.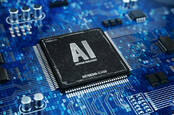 Arm gets edgier with faster machine-learning accelerator to slot alongside Cortex, Neoverse CPU cores
READ MORE
Renting servers may seem an odd business given that Equinix's core business is renting physically secure, reliably powered and constantly cooled rack space. But Smith said Equinix feels that its interconnection services perhaps matter more to big digital businesses for whom the ability to reliably move data among infrastructure is more valuable than safely housed servers and storage. Adding servers for hire means customers can use those interconnects in more places.
Smith therefore sees Metal as "going up from colocation, not down from IaaS". He also sees Metal as complementing Equinix's recently launched network function virtualization and cross-cloud key management services, which the company manages for clients.
"We plan more workloads that get closer to our ecosystem," Smith told The Register, and characterised Metal as the third such offering. "We want to be the world's infrastructure."
Smith said Equinix sees some demand for Arm servers today, but thinks that will accelerate as more software for the architecture becomes available. And he thinks that will be quite soon. "So much cloud-native software is now multi-architecture," he said. "It's no longer that that you can just compile for Arm. Foundational stuff like Golang and Kubernetes and VMware is being optimised for Arm." With Amazon Web Services and Apple also backing Arm, he thinks the platform will only become a more attractive alternative.
Metal is currently offered in four Equinix facilities, but will reach 10 by the end of 2020 and a further four – for a total of 14 – by the end of Q1 2021. ®