This article is more than 1 year old
Cambodia launches blockchain-powered peer-to-peer payments, hopes it crushes cash
Kind-of digital currency can shift US Dollars or the Cambodian Riel
Cambodia has launched a blockchain-powered peer-to-peer payment system and it's hoped the scheme reduces use of cash and helps to control the novel coronavirus.
Named "Bakong", the scheme allows transactions in either US Dollars or the Cambodian Riel. While billed as a digital currency in many reports, Cambodian sources such as the Bakong web site and an announcement from the micro-lending institution PRASAC refer to it as payment scheme.
Banks are, however, a key part of Bakong as users need a relationship with one to fill a wallet and conduct transactions with participating merchants or other users.
Such transactions will involve scanning a QR code at merchants or using other users' phone numbers.
A blockchain backend records transactions.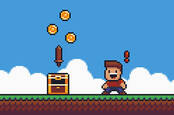 China sets out world domination plan for its digital currency
READ MORE
Cambodia's government and central bank are talking up Bakong as just the sort of thing a rapidly-modernising nation on the brink of the fourth industrial revolution ought to be doing, while also pointing out that cashless transactions are a jolly fine idea in the midst of a viral pandemic.
Launch material also includes plenty of references to Bakong as the only payments platform anyone in Cambodia will ever need, such is its reach and the depth of the banks and institutions signed up to participate in the scheme.
With the likes of Alipay and WeChat looking to expand beyond China, a national scheme could buttress Cambodia's institutions. Which could also be a little tricky, as Cambodia has long struggled to reduce Vietnamese influence while also building a better relationship with China. ®