Alphabet thanks ads and AI for its $124m-a-day quarterly profit, and comes out swinging against antitrust action
'We are proud people choose Google Search not because they have to, but because it's convenient,' states CEO
Google's search and advertising business has bounced back, parent biz Alphabet said on Thursday as it revealed reported healthy revenues amid the coronavirus pandemic.
"We had a strong quarter, consistent with the broader online environment," Alphabet and Google's CEO Sundar Pichai, said in a statement on Thursday. "It's also a testament to the deep investments we've made in AI and other technologies, to deliver services that people turn to for help, in moments big and small."
Here's a lowdown on the most important figures from Alphabet's Q3 earnings [PDF]:
Revenues of $46.2bn: an increase of 14 per cent from the year-ago quarter's $40.5bn, exceeding analyst predictions of $42.9 billion.
Net income of $11.2bn: a jump up of 58 per cent compared to the previous year.
Non-GAAP earnings per share of $16.40: up 62 per cent from year-over-year.
Google's advertising revenues were $37.1bn, a rise of 9.8 per cent from last year's $33.8bn.
Google Cloud netted revenue of $3.4bn compared to $2.4bn from the previous year.
Other Bets, such as its healthcare Verily and self-driving Waymo subsidiary, also managed to make a profit of $178m, up from last year's $155m. Waymo recently announced it had opened up its autonomous taxi fleet to more members of the public in Phoenix, Arizona, and also signed a deal to implement its software in Daimler Trucks.
"We saw an improvement in advertising and most verticals," Pichai told reporters and analysts during an earnings call.
Execs said the result shows how important search remains to Alphabet's business, as the majority of the company's revenues comes from Google Search.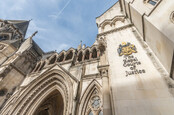 Google Safari Workaround case inspires campaign to sue Facebook in UK's High Court over Cambridge Analytica app
READ MORE
Search dominance does, however, have a downside: the US Department of Justice last week filed an antitrust lawsuit accusing Google of "unlawfully maintaining monopolies in the markets for general search services, search advertising, and general search text advertising in the United States".
It's still too early to see how the case might impact Alphabet's earnings, but management gave a strong hint of their argument against the accusation that Google operates of an unfair monopoly: "We are proud people choose Google Search not because they have to, but because it's convenient," Pichai said.
Google Cloud has been a rare growth area during the pandemic. Management said its revenues looks set to stay stable as the company inks new contract deals with large entities like the US Department of Defense and Department of Energy.
Pichai also mentioned that the company had improved its search algorithm by implementing BERT, a large natural language processing neural network model. Other machine learning products like its robocaller service Duplex has helped update things like opening times for restaurants and businesses during the coronavirus.
Google shares rose around three per cent after the results announcement. ®