This article is more than 1 year old
Windows Server robocopy to gain auto-compression ahead of big file moves
And because all Microsoft really cares about now is Azure, SMB over TCP-killer QUIC is coming to make better cloud connections
Microsoft has teased some coming-real-soon-now features for future editions of Windows Server.
The software behemoth last week staged a low-key online "Windows Server Summit" that concluded with principal program manager Ned Pyle showing off features including auto-compression of files before they're moved. Pyle first demonstrated copying a 10GB file across a 1Gbps LAN using the robocopy command. That effort clocked up a transfer time of two minutes and bemoaned the network saturation that resulted.
Pyle then demonstrated the same transfer after application of a tag that implemented file compression and achieved the same transfer in 23 seconds and with almost no network redlining, and said that Windows Server will soon automatically apply compression to achieve such transfer time reductions. He wouldn't say when the feature will arrive, but said it is designed to help move files such as virtual machine images, RAW image files and CAD files.
Another principal program manager, Jeff Woolsey, also teased deep integration between NetApp and Microsoft that will allow migration of the storage vendor's arrays into Windows Server data stores.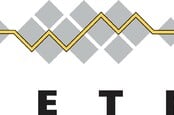 QUIC! IETF sets November deadline for last comments on TCP-killer spawned by Google and Cloudflare
READ MORE
"You can start with a server that looks like NetApp and it will be on Windows," he said. "That coding is done. There will be no need to retrain staff, it'll be NetApp in Windows."
Pyle also showed off Server Message Block (SMB) over Quick UDP Internet Connections (QUIC).
QUIC is a protocol spawned by Google to address performance problems that occur when TCP drops packets and does so by reducing the number of round trips needed to move data. The protocol has most-often been discussed as a way to make web pages load faster. But Pyle pointed out that SMB over TCP to the cloud just doesn't work.
Using QUIC will make SMB ready for use in mobile and edge applications, Pyle said. To show why he demoed trying to map a local drive to a virtual machine running in Azure and his Windows Server instance all-but-hung and then gave up the ghost.
Running QUIC and sending the SMB traffic through a UDP tunnel – without a VPN – made the transfer possible.
"SMB over QUIC is the future of distributed systems," he said.
Neither Pyle nor Woolsey divulged when these features would debut. Woolsey made the very strong suggestion that Windows Server users get comfortable with Windows Admin Centre, as he said that's where many new features will be delivered. He also re-iterated that Microsoft is working on a future big bang release of Windows Server but isn't ready to name it yet or discuss release dates.
He did, however, say that big Windows Server releases come along every two or three years. Windows Server 2019 debuted on October 2nd, 2018, so The Register suggests that we'll see a new release next year, probably announced at Ignite in around September and called "Windows Server 2022" if current naming and conference timing conventions hold. ®