This article is more than 1 year old
Was that November's Patch Tuesday? Already? Oh, no, it's just Adobe issuing 14 emergency security fixes
Critical Acrobat, Reader flaws evidently couldn't wait until next week
Adobe on Tuesday published updated versions of its Acrobat and Reader software to fix fourteen flaws, four of which have been designated "critical." These updates should be installed as soon as possible to close off their vulnerabilities.
The security bulletin (APSB20-67) covers Acrobat DC, Acrobat Reader DC, Acrobat 2020, Acrobat Reader 2020, Acrobat 2017, and Acrobat Reader 2017 for macOS and Windows.
It flags fourteen CVEs:
Vulnerability Category
Vulnerability Impact
Severity
CVE Number
Heap-based buffer overflow

Arbitrary Code Execution           

Critical 


CVE-2020-24435

Improper access control
Local privilege escalation 

Important

CVE-2020-24433
Improper input validation
Arbitrary JavaScript Execution

Important

CVE-2020-24432
Signature validation bypass

Minimal (defense-in-depth fix)

Moderate

CVE-2020-24439

Signature verification bypass
Local privilege escalation

Important 

CVE-2020-24429
Improper input validation
Information Disclosure   

Important 

CVE-2020-24427
Security feature bypass
Dynamic library injection

Important 

CVE-2020-24431
Out-of-bounds write   

Arbitrary Code Execution       

Critical 

CVE-2020-24436
Out-of-bounds read   

Information Disclosure   

Moderate


CVE-2020-24426

CVE-2020-24434

Race Condition
Local privilege escalation

Important 

CVE-2020-24428
Use-after-free     

Arbitrary Code Execution       

Critical 


CVE-2020-24430

CVE-2020-24437

Use-after-free

Information Disclosure

Moderate

CVE-2020-24438

None of the CVEs identified have yet been named by CERT/CC's Vulnonym bot, so we have that to look forward to. At the time this article was filed, the most recent CVE bestowed with a name was an IBM App Connect Enterprise Certified Container click hijacking bug (CVE-2020-4785), dubbed "Whacking Mouflon." (A mouflon, in case you were wondering, is a wild sheep associated with the islands of Corsica and Sardinia.)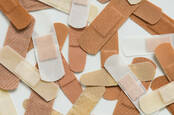 Oracle patches severe flaw in WebLogic Server that could be exploited 'without the need for a username and password'
READ MORE
The four critical flaws, if successfully exploited, could allow "arbitrary code execution in the context of the current user," Adobe says in its bulletin. That's definitely not desirable from a security perspective, so anyone using affected Adobe software would do well to update immediately.
The vulnerabilities rated "important" and "moderate" shouldn't be discounted as matters of concern. They could allow privilege escalation, arbitrary JavaScript execution, and information disclosure, among other unappealing outcomes.
Adobe generally issues patches on "Patch Tuesday," a date observed by many tech companies that falls on the second Tuesday of every month. The Register asked Adobe why it chose to issue an out-of-band patch on the first Tuesday of the month and a company spokesperson said that happens sometimes but offered no explanation.
"While Adobe strives to release regularly scheduled updates on update/patch Tuesday, occasionally those regularly scheduled security updates are released on non-update/patch Tuesday dates," the spokesperson said.
"The November 2020 release of Adobe Reader and Acrobat is a standard product release that includes new product features as well as fixes for bugs and security vulnerabilities." ®