The car you buy in 2025 will include a terabyte of storage. Robo-taxis might need 11TB
And it'll be in proper SSDs, not cheap NAND muck that drives infotainment systems today, say analysts
Passenger cars on sale in 2025 will ship with a terabyte of storage, according to analyst firm Counterpoint, and fully autonomous cabs might need 11TB of capacity.
The firm made that prediction in a whitepaper titled, "Storage Capacity Requirement for Autonomous Vehicles in the Next Decade," that points out that cars are increasingly adding sensors and compute capacity that allows them to automate some or all aspects of driving.
The authors add that much of that data will be accumulated because the cars of the future won't just use sensors to make real-time decisions but will also store data for upload at convenient moments. "This data will be used to inform everything from training artificial intelligence systems to developing new business models," the whitepaper stated.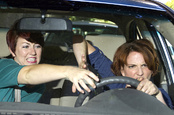 Revealed: How Nvidia's 'backseat driver' AI learned to read lips
READ MORE
To accommodate both real-time data analysis and store-and-forward-to-cloud workloads, the paper's authors opined: "The 'brain' of an autonomous vehicle will demand several types of storage to accommodate the data from multiple in-car sensors."
Initially that will mean a move from cheap and plodding memory cards and similar formats to either Universal Flash Storage (UFS) found in smartphones and/or embedded SSDs. Both UFS and SSDs have better controllers, and Counterpoint's analysts say that is a key component in automotive applications.
"Poorly designed controller architecture and/or firmware algorithms can wipe out the advantages of the most reliable NAND memory," the Paper states.
The firm says that just eight per cent of today's cars have level 2 autonomy – the ability to handle tasks like changing lanes or overtaking without human intervention. Level 3 autonomy – automated highway driving and self-parking – will be present in almost six per cent of the on-road fleet of 2025, accompanied by 3.5 per cent of cars with Level 4 capabilities that don't require a human driver and allow automated highway driving at 100 mph/h and robot lane changes, but allow instant human override of automation.
Those Level 3 and 4 cars are the ones that will need storage: 993GB of it for Level 3 and 1.175TB for Level 4, the firms says.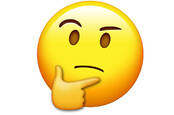 What if I told you that flash drives could do their own processing?
READ MORE
By 2030, when 11.2 per cent of cars are at Level 3, 10.9 per cent at Level 4 and just under one per cent are entirely automated Level 5 affairs, the firm predicts that passenger cars at those Levels will have 1.4TB, 1.03TB and 942GB of storage respectively.
Robot taxis, however, will have far higher requirements – 8.6TB at Level 4 and 10.85TB at level 5 – driven by the fact that consumers will be price-sensitive and only want to pay for a terabyte, while commercial operators will be happier to pay for higher-resolution cameras that require more storage. Even with extra kit aboard, the firm says Level 5 cabs will mostly be used "on predictable routes, such as from airports to city centres" and in controlled industrial environments.
The whitepaper also ponders who will pay for moving data out of cars and into clouds and how it will happen. One scenario the Paper ponders is electric car chargers that incorporate Ethernet. While that's technically possible, the paper points out that the data is most valuable to carmakers and consumers might balk at their Wi-Fi being flooded.
"Autonomous vehicles will, therefore, need to have advanced storage and intelligent offload systems," the document suggests.
Beyond such software, the Paper says storage hardware makers have some work to do. And not just making kit that can survive all the vibration and temperature fluctuation that comes with life inside a vehicle: manufacturers also need to consider that memory chips are soldered, which means replacing storage could mean replacing an entire board. Carmakers would rather avoid that expense and just drop in new storage instead.
The whitepaper is offered for free download here, with a requirement to enter a name, that of your employer and valid email address. ®