This article is more than 1 year old
Big Panda China squishes Ant Group: Beijing suspends world's largest-ever IPO in fintech regulatory brouhaha
That or Jack Ma mouthing off about the nation's financial watchdogs
The Chinese government on Tuesday halted Ant Group's $35bn stock-market debut, which would have been the world's largest-ever IPO had it happened. The move is being interpreted as Beijing punishing one of the planet's richest men, Jack Ma, for earlier running his mouth.
The fintech company is backed by Ma, and is an affiliate of the monster Chinese e-commerce company Alibaba, also founded by the billionaire. Ant Group operates, among other things, digital payment platform Alipay, which is used by one billion users and 80 million sellers, largely in China. It is valued at over $300bn.
However, just two days before Ant Group was due to go public, the Chinese financial regulator summoned Ma and Ant Group's top executives to a meeting, and shortly after the Shanghai Stock Exchange announced the IPO had been suspended.
The exchange put out a statement in which it referenced the meeting and "material matters including a change in the regulatory environment on financial technology" as justification for cancelling the launch. That change in regulations, proposed on Monday, tightens the rules on and scrutiny of financial institutions that provide small loans to people, something Ant Group's platforms specialize in among other services. Presumably, Ant Group wasn't able to meet these latest requirements, and Beijing, allergic to loosely regulated upstart financial platforms, pulled the trigger.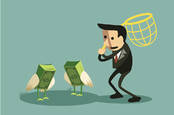 Alibaba's financial arm, Ant, files for monster IPO ahead of march on the world's merchants and shoppers
READ MORE
Ant quickly signaled agreement: "Ant Group was notified by the Shanghai Stock Exchange today that our A share listing plan on the Shanghai Stock Exchange would be suspended. Consequently, Ant has decided that the concurrent H share listing plan on the Hong Kong Stock Exchange shall also be suspended," it said.
"Ant Group sincerely apologizes to you for any inconvenience caused by this development. We will properly handle the follow-up matters in accordance with applicable regulations of the two stock exchanges."
However, the real reason for the IPO cancellation is thought to be displeasure within the Chinese government regarding comments Ma made last week at a public meeting where he complained that the regulatory system was stifling innovation and needed to be reformed. Chinese money watchdogs were also at the meeting. Ma also criticized the powerful group of global banking regulators, called the Basel Committee, as "an old man's club."
Tech platform or bank?
Ma has long argued that the Ant Group should be treated more as a technology company than a financial institution and has rejected the idea that financial regulations should be applied to Ant's collection of er, financial services.
The success of Ant Group has been in large part thanks to the lack of constraints on its business. It operates as a tech platform and is focused on making it easy for both lenders and borrowers to use its system. It passes on lending agreements to banks to underwrite, taking a fee from the lenders for the process.
But regulators have grown increasingly concerned that the system might be unstable, especially with the impact of COVID-19 on the economy causing more borrowers to default on their loans. Observers are united in their belief that the suspension was a last-minute powerplay by the Communist government to remind Jack Ma who was in charge. ®