Now that's a Finnish-ing move: Finland offers free 90-day tryout of Helsinki tech scene with childcare thrown in
Just don't think about winter
In a bold headhunting effort, the Finnish capital city of Helsinki is offering a sabbatical in the Suomi state for Silicon Valleyites.
The "90-Day Finn" program is funded by the Helsinki Business Hub and aimed specifically at "tech professionals" on America's West Coast. The hub will finance a "free 90-day relocation package to Helsinki," and kids are invited.
It promises to provide everything from official documentation to finding housing, daycare, schools and healthcare as well as "in-person introductions to local technology hubs and business networks" to help people get settled.
There's more: airport pickup and drop-off, reception, a welcome gift and welcome event, a tour of the neighborhood, various cultural activities (a sauna, trip into nature and others), cultural training, co-working space, and so on. And if you like what you see, the hub will also help you apply for residence in Finland and provide support to settle permanently.
The idea is to beef up Finland's tech sector by stealing top talent from America – something that may have more appeal than usual given the recent changes to US work visas, an anti-tech vibe and the current election madness.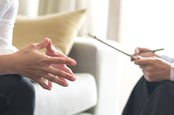 Hackers rummaged about in Finnish psychotherapy clinic – now patients extorted with public data dump threats
READ MORE
The program also cites "lockdowns, wildfires, social injustices and political turmoil" as reasons for getting out of Dodge and heading to Helsinki. "People living in strongly affected yet highly expensive areas have begun to ask themselves how they could have both a career and an enjoyable family life," said Helsinki Business Hub's comms director Johanna Huurre. "We decided to offer them an opportunity to experience what life has to offer outside of their regular hoods."
And in a not-so-subtle dig at the current administration, the program also suggests that entrants "enjoy work-life balance unique to Finland and guided to stay safe amidst the global pandemic in a city that is run based on a pragmatic, science-driven approach."
The pluses
To be fair, there are quite a few advantages to life in Finland, which the program is not shy at promoting: Helsinki was ranked as the #1 happiest place in the world this year.
It also provides free healthcare – which can be a mind-boggling proposition for an American used to the demented US health system – as well as one of the world's best education systems. It is number one in Europe for VC investments. And, well, it is a pretty nice place.
There are downsides that the program does not outline, of course. As anyone who has been to Finland will be able to tell you, it is cold. And sometimes really cold. Really, really cold. Going from sunny California to an ice freezer would be a significant shift. Then there's the Finnish language, which is mind-bogglingly difficult to understand. Fortunately most Finns speak English but even so.
Then there are the Finns themselves who are an acquired taste, like Finnish food (although reindeer is surprisingly tasty). It's silly to stereotype an entire nation, but it's fair to say that most citizens of the country like their humor dry. Small talk is so small it's non-existent – as the old joke goes you can tell an extrovert Finn because they look at your shoes when talking to you, not their own.
It's also worth noting that the program will help you find housing but not cover the cost (although Helsinki is a fraction the price of the Bay Area) and you would have to cover flights, but otherwise it seems like a pretty sweet deal if you're interested in seeing how the rest of the world does it.
There are just 15 places available. The application window is also short – clearly intended to capitalize on election jitters (at the time of writing it looks as though Donald Trump may not win a second term, which may reduce demand) – opening today, November 4, and closing December 10.
Applicants will be shortlisted, interviewed and the lucky winners would be expected to up sticks and move in February i.e. cold season where a record high temperature was 53 Fahrenheit and a record low or – get this –minus 56 Fahrenheit. ®