This article is more than 1 year old
Criticalstudies.org sounds pretty important, right? Wrong: USA says it's an Iranian fake news front
So it's been seized, along with a bunch of other sites, with Cloudflare accounts providing critical evidence
On US presidential election day, 3 November, the nation's Federal Bureau of Investigation acted to seize 27 domains it says Iran used to conduct disinformation campaigns.
FBI Special Agent in Charge Craig D Fair said the domains were used by Iran's Islamic Revolutionary Guard Corps (IRGC) "in attempt to manipulate public opinion in other countries, including the United States."
"Thanks to our ongoing collaboration with Google, Facebook, and Twitter, the FBI was able to disrupt this Iranian propaganda campaign and we will continue to pursue any attempts by foreign actors to spread disinformation in our country," he added.
Four of the sites were pinged under the USA's Foreign Agents Registration Act (FARA), which requires agents of foreign principals to let US authorities know what they're up to.
The others were done under the International Emergency and Economic Powers Act (IEEPA) and the Iranian Transactions and Sanctions Regulations (ITSR), which require Iran's government to get permission before doing things like using US-based domain registrars.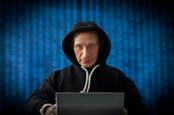 Is it Iran or Russia's hackers we need to worry about? The Russians, definitely the Russians, says US intelligence
READ MORE
Readers will be shocked – shocked! – to learn that the FBI said Iran did not tick those bureaucratic boxes and just went right ahead and registered its allegedly propaganda-pushing domains without asking. Also shocking – so utterly shocking! – they used fake names to register the domains.
The affidavit that justifies the seizures said a critical piece of evidence is the activity of a Cloudflare account that accessed many of the domains in in question.
Plenty of the sites were directed at the USA. One, criticalstudies.org, falsely claimed to carry bylines from a current US Senator, former US presidential candidates "and a well-known philosopher and political activist". Others were in Arabic and aimed at regional audiences.
Another site pumped out stories stating "Russia's foreign minister says US and NATO planes are smuggling narcotics from Afghanistan".
They're all gone now and the world is not poorer for their passing. But their content – and plenty more comparable muck from myriad other sources – is almost certainly earning avid attention on Facebook, Reddit, and darker corners of the internet even as you read this story. ®