This article is more than 1 year old
More evidence your work/life balance has gone to $%£*: Atlassian says user-interface interactions show hours tacked on to workday
You're probably reading this on your work laptop when you should have been down the pub
An Atlassian data scientist has published research gleaned from the company's analytics, that points to work-life balance being skewed thanks to the surge in remote working.
The publication follows other reports confirming that for many, the 9 – 5 grind is a thing of the past as boundaries blur and work seems to expand to fill the hours available.
Data Scientists, including Atlassian's Arik Friedman, took a look at the analytics events fed back to the mothership from Jira, Confluence and Bitbucket. In particular, the team looked at user interface interaction in order to weed out scripts and system shenanigans. The activities captured included events such as creating a document or commenting on a code review.
The first and last times of user activity were used to give an approximate length of a workday.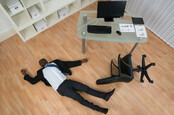 Work life balance? We've heard of it. Pandemic means 9-5 shifts are a thing of the past for many
READ MORE
The results, according to Friedman, were "striking". The team aggregated the data from January to February 2020 and compared them with April to May 2020 and found pronounced differences in many countries. UK users added half an hour to their days (mainly at the end) while those from Israel gave up an extra 47 minutes to the world of work.
Atlassian's figures are interesting, since they capture the intensity of work during the day. Decreases were seen post-lockdown during regular working hours (compared to life before COVID-19) and increases outside.
"Working an extra hour in the evening," explained Friedman, "doesn't necessarily mean you're working less in the morning; it's just that mornings now comprise a smaller relative proportion of the workday."
Many are accustomed to extended working hours in short, sharp bursts but workdays simply blurring into home life over a lengthy period of time runs the risk of staff burn-out.
"We need to find effective ways of 'switching off'," said Friedman.
Perhaps by setting a reminder for the end of the working day, or by muting phone notifications when the day is done. Not a bad idea even before the pandemic was a thing.
Friedman also suggested that managers should check in on the well-being of their team and include chitchat about outside-work activities as well as encouraging staff to actually use those end-of-day reminders. Setting an example by turning off their own notifications out-of-hours would also do no harm.
"Remote work," said Friedman, "will be part of our lives to some extent for a long time."
"The question now is whether we can find a way to make remote work work – for everyone." ®