Three rips up call centre outsourcing contract with Capita 2+ years early
A sliver of functions coming back in house, most being offshored to India and 380 UK roles put 'at risk' of redundo by Capita
Exclusive Well colour us shocked! Three UK is ending its business process outsourcing contract with Capita years ahead of the expiry date amid insider allegations of poor performance.
Instead the telco and ISP intends to bring certain functions in-house and offshore others to Tech Mahindra in India. Capita has now put 380 UK staff assigned to work on the Three contract at risk of redundancy.
Readers may remember that Three signed a seven-year £70m outsourcing agreement with Capita in September 2016. Some 450 staff in sales, customer service and operational management moved over, and the call centre was based at the Skypark site in Glasgow.
At the time, Gurpreet Gujral, former* director of contact centres at the CK Hutchison Holdings' subsidiary, claimed the aim was to create the "best possible experience for customers." That lofty ambition was not met, or so say people close to the matter, who told us Three UK's call waiting times grew - as highlighted by Ofcom – first call resolution reduced and sales volumes declined.
"The move to Capita was anticipated to see improvements in all these areas as Capita were 'contact centre experts' with the tech and experience to really innovate and move on. In reality it didn't," said a source.
A downturn in Net Promotor Score and Smile, two metrics Three UK uses to test customer satisfaction, highlighted the problem, the source said. He also pointed to "general nonsense" when Capita took over in 2016.
"For the first year of the TUPE, managers were having to take their laptops back to Three's offices every 60 days when their password reset as they needed to be on the corporate network to reset them, and Capita was unable to get the VPN and connection running to do it themselves."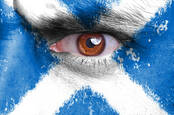 When low-balled projects go bad: Scottish pensions agency starts £10m procurement to buy the system Capita could not
READ MORE
Staff were this week told of their fate: the relatively small teams in Business Sales, Credit Referrals (created since Capita took on the Three contract) and Social Media are moving back in-house. The Sales (consumer) and Customer Relations teams are set to lose their jobs as the roles are outsourced to Tech Mahindra, an impacted employee told us.
Between 50 to 100 staffers are expected to be folded back into Three, we were told, and Capita has placed 380 people at risk of redundancy.
Following the consultation process and TUPE to Capita, the Three contractual Ts&Cs for employees were changed, moving from "pretty generous redundancy" terms to the statutory minimum, Three staff claimed.
The Register asked Three to comment and put all the insiders' claims about redundancies and Capita's performance to the business.
A spokeswoman sent us a statement yesterday:
"Most of this work will move to Tech Mahindra, who already manage the majority of our contact call centre estate, with a proportion moving directly into Three and will be based at our existing Glasgow office.
"We'll be working with Capita and Tech Mahindra to ensure a smooth transition of activities. Capita will secure redeployment opportunities for advisers wherever possible."
She added that Business Sales, Credit Referrals and Social Media are going in-house. In Sales and Customer Services: "There are 380 roles at risk although working on redeployment opportunities within Capita. The questions re redundancies are ones for Capita."
Today, Three dispatched another statement, claiming: "The decision is driven by a desire to consolidate our operations with a single provider, not poor performance." The PR also said, "I understand you have been in touch with Capita too."
A Capita spokesperson told us: "A formal consultation process has begun for most of our Three customer service colleagues in Glasgow, with a proportion moving directly over to work for Three.
"We are supporting and working closely with other colleagues who will be affected by this difficult decision and will be seeking redeployment opportunities for them wherever possible."
Three is a subsidiary of Hutchinson Mobile, with operations in Hong Kong, Macau, Denmark, Austria, Indonesia, Ireland, Italy and Sweden, as well in to the UK. ®
* Gujral left Three in August last year and is currently global director of customer support at Ikea Group.