This article is more than 1 year old
You like Jira that much? Atlassian goes full Service Management with platform, promises Service Desk is fine
We've heard that one before...
Atlassian has unveiled plans to give IT Service Management a whacking with the Jira stick in the form of Jira Service Management.
The announcement is an attempt to apply so-called agile and DevOps principles to the hardworking IT service desk. The theory goes that hooking up operations and development over the entire IT service lifecycle will make teams more effective. Or, at the very least, a little less siloed.
Atlassian has had IT service management in its product line-up for a while now in the form of Jira Service Desk, which includes integration with the company's Confluence documentation platform. Created in 2013, Jira Service Desk was a response to the realization that a large number of Jira customers (40 per cent by Atlassian's reckoning) were using Jira to manage service requests.
Today's product launch sees Jira Service Desk shuffle under the Jira Service Management umbrella. As well as the toys known and loved by the 25,000 or so Service Desk customers, the update adds in the incident management smarts (for cloud versions) of relatively recent acquisition OpsGenie as well deeper integration with Jira Software, Bitbucket, and Confluence.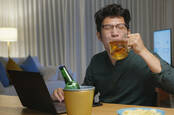 More evidence your work/life balance has gone to $%£*: Atlassian says user-interface interactions show hours tacked on to workday
READ MORE
Atlassian expects that DevOps lessons in change management will be applied to infrastructure-related activities as well as software development in Jira Service Desk. It has also applied the machine learning seen elsewhere in its products to categorize similar tickets and added new features such as bulk ticket actions.
As for cost, the company has stated that those signed up to Jira Service Desk will be shifted to Jira Service Management with no extra cost and is at pains to assure customers "that everything you've come to love about Jira Service Desk will work exactly the same way in Jira Service Management."
It's an interesting move by Atlassian and will increase the company's footprint in the service management world, if also an admission that Jira Service Desk, like many IT service management tools, can feel a little outdated nowadays. Certainly, having to create a helpdesk ticket that an administrator might or might not pass on to a developer via a different system can seem a bit clunky and at odds with agile workflows.
Atlassian is, however, not alone in the marketplace. Other companies, such as ServiceNow, will also cheerfully help enterprises "minimise friction between IT operations and development."
As for the future of Jira Service Management, Atlassian plans to add the asset and configuration management features of recent acquisition Mindville and the conversational ticketing capabilities of Halp, which the company picked up earlier this year. ®