This article is more than 1 year old
India launches Google antitrust probe and Google mostly shrugs it off
The usual stuff in the spotlight: Google Pay crowding out rivals, search algo bias
India's Competition Commission has launched an antitrust case against Google over its bundling of Google Pay with Android.
An order [PDF] filed on Monday details several months of investigations and negotiations conducted after an anonymous complainant alleged Google abuses its mobile operating system dominance by "unfairly privileging Google Pay by prominent placement on the Play Store, Android OS and Android based smartphones by skewing the search results on the Play Store in favour of Google Pay."
The Commission was also asked to consider how those tactics, in addition to Google making Pay more prominent on Android devices, creates "status-quo bias" that makes life harder for other payment apps and even internet banking.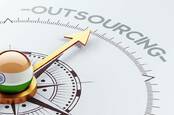 India slashes red tape to make life much easier for outsourcers and outsourcing
READ MORE
Google's insistence that Pay be used in its Play digital store, plus data sovereignty issues, were also suggested as being in breach of local competition laws.
India's competition law allows the Commission to investigate allegations of this nature.
The order details that investigation and reports on its findings to date, which are a mixed bag.
The Commission felt that some screenshot evidence was too flimsy to sustain the notion that search results are skewed, but decided that Google does possess enormous market power that may disadvantage competing payments providers. It also said that Google's insistence on taking a cut of app sales deprives developers of a chance to use other payment options, and makes it hard for payment providers to compete.
The order concludes that Google is well and truly worthy of a full investigation, and demanded it happen.
A Google India spokesperson told The Register the company is "pleased that the CCI has rejected several claims made by the anonymous complainant. "
"On the remaining concerns, first, we are confident that the CCI will find that GPay operates in an extremely competitive environment, and owes its success to its ability to offer consumers a simple and secure payments experience."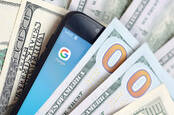 Alphabet thanks ads and AI for its $124m-a-day quarterly profit, and comes out swinging against antitrust action
READ MORE
"Secondly, numerous distribution channels exist for apps on the Android platform; Play is not the only app distribution option for Android. Users choose Google Play because we ensure a safe, secure, and seamless experience. Play's billing system is a fundamental part of meeting this user expectation and helps ensure our continued investment in the many important things needed to make developers successful."
India is a market Google covets, as shown by its July 2020 decision to invest $4.5bn in local carrier Jio Platforms. That deal included a pledge to co-develop a new low-end smartphone for India, presumably with Google Pay to the fore, and was the biggest spend as part of the a $10 billion digitisation fund Google plans to spend in India in coming years.
Part of that fund was earmarked for "enabling affordable access to the internet and to information for every Indian, in their own language". Which sounds a lot like making sure Indians can access some of the Google services that it will now have to prove are not crimping competition in India.
Google now faces antitrust action in both India and the USA, plus a UK action alleging YouTube sells data about kids' viewing habits. And those are just the big and recent cases the company faces. ®