This article is more than 1 year old
Californians OK'd Prop 22, Uber and Lyft tell appeals court. So how about we let gig workers be gig workers?
They have a point
Uber and Lyft have asked a California court to scrap an injunction that forces them to treat their drivers as employees given that the US state's voters backed Proposition 22.
Citizens went to the polls last week and approved the ballot measure, which exempts phone app drivers from a Cali law requiring them to be on staff and receive relevant benefits; Uber and Lyft would rather not do that and instead keep their drivers as individual contractors.
As such, the two ride-sharing companies petitioned [Uber, Lyft PDF] California's first district court of appeal, which only last month upheld a motion that they must treat their workers as staff, to end the whole thing, arguing that last week's election "fundamentally undermines" the court's reasoning. And, to be fair, it does.
The case came about after California's Assembly Bill 5 (AB5) law came into effect in January, requiring many gig workers to be recognized as employees. After the ride-hailers challenged the new rules with lawsuits, the appeals court decided that since the state of California was likely to win that battle at trial, an injunction was necessary to force Lyft and Uber to treat drivers as employees in the meantime.
But then California's proposition system swung into action, and gig companies poured $200m into a campaign for passing Proposition 22, which gives limited benefits to workers and was approved by 58 per cent of voters, so the legal calculus has changed.
"Prop 22 explicitly displaces previous law on this point," the petitions argue. "The injunction cannot stand in light of the approval of Prop 22, because the injunction was explicitly based on law that has now been superseded."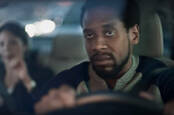 California Attorney General asks judge to force Lyft and Uber to classify drivers as employees – or else
READ MORE
It has a lot more to say on the subject from both companies, including numerous mentions of previous legal precedents, but fundamentally the argument is the same, repeated multiple times:
"The entire premise of the government's request for preliminary injunctive relief, the entire premise of the trial court's issuance of that injunction, and the entire premise of this court's opinion affirming the injunction is that the State had shown 'a reasonable probability' of establishing that AB5 requires app-based drivers to be classified as employees.
"Prop. 22 dismantles the foundation for the prospective relief granted by the preliminary injunction and affirmed by this Court."
Campaign
Prop 22 was put forward by ride-sharing companies and backed up with a massive campaign that argued that people wanted to work as independent drivers rather than become employees, and painted AB5 as legislative overreach. The intent of the proposition was not hidden: it was called the "App-Based Drivers as Contractors and Labor Policies Initiative."
Those arguments clearly struck a chord with Californian voters and the specificity of the measure does indeed make it hard to see how AB5 can be used against Uber and Lyft. Of course, both companies stand to benefit massively from the lifting of the injunction and the passing of Prop 22: if drivers are taken to be employees, the companies have to supply a range of benefits from time off to medical insurance and so on, which add a layer of operating costs.
California has yet to respond to the filings, and the state attorney general's office has so far refused to comment. The appeals court has given the state a week – until November 17 – to respond to the request to rehear the injunction appeal.
The court has also stated what it wants to hear in the state's response: "Respondents are asked to address whether the effect of the passage of Proposition 22 on the continued appropriateness of the injunction is properly decided in the first instance in this court or in the trial court."
That response, when it arrives, will therefore have to explain how California is planning to deal with the fact that its citizens have explicitly voted against passed legislation. ®