This article is more than 1 year old
US-EU project to bring Mars samples back to Earth needs two more years, extra $4bn, watchdog warns
First stage already on its way to the Red Planet, full steam ahead
A joint American-European effort to bring Martian soil back to Earth will need an extra two years and cost about $4bn more than anticipated, an independent review board (IRB) has warned in a report.
Having said that, the watchdog believes the project, dubbed the Mars Sample Return (MSR), is certainly doable. You can read the board's findings here [PDF] along with NASA's response.
"The MSR campaign is a highly ambitious, technically demanding, and multi-faceted planetary exploration program with extraordinary scientific potential for world-changing discoveries," said board chairperson David Thompson on Tuesday. "After a thorough review of the agency's planning over the past several years, the IRB unanimously believes that NASA is now ready to carry out the MSR program, the next step for robotic exploration of Mars."
"Looking at the technical work of the lander and orbiter, the time intervals were a bit on the ambitious side," the board's spokespeople added during a media briefing. "Putting that all together there's a high probability of achieving the launch schedule after a 22-month delay of the lander launch from 2026 to 2028."
Those delays will lead to more spending, we're told: $3.8bn to $4.4bn more, it's estimated.
Dual-party plan
The goal is to send multiple space vehicles to Mars and carry out a tricky series of maneuvers to get soil samples back to Earth. The first vehicle, NASA's Perseverance rover will collect samples by drilling into the Red Planet's surface, and is already on its way to Mars.
The dug-up regolith will be stored in capsules, and left behind to be retrieved by the Sample Fetch Rover, provided by ESA. These samples will then be passed onto a Mars Ascent Vehicle (MAV) that places them into orbit around the planet for ESA's Earth Return Orbiter (ERO) to collect and fly back to our home world.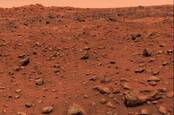 NASA to send Perseverance, a new trundle bot, and Ingenuity, the first interplanetary helicopter, to sniff out life on Mars in July
READ MORE
NASA had hoped that its Sample Retrieval Lander (SRL), a spacecraft carrying the MAV, and ESA's rover could be launched as early as 2026. The review board's report, however, suggests it should fly some time in 2028 to give boffins more time to work on the vehicles.
"NASA and ESA should replan the baseline MSR program for SRL and ERO launches in 2028, with the potential of a 2027 ERO launch continuing to be studied for feasibility and potential benefits," the IRB said.
NASA's associate administrator Thomas Zurbuchen said: "NASA is committed to mission success and taking on great challenges for the benefit of humanity, and one way we do that is by ensuring we are set up to succeed as early as possible.
"I thank the members of this board for their many hours of work resulting in a very thorough review. We look forward to continued planning and mission formulation in close partnership with ESA. Ultimately, I believe this sample return will be well worth the effort and help us answer key astrobiology questions about the Red Planet – bringing us one step closer to our eventual goal of sending humans to Mars."
Zurbuchen also told reporters during the briefing that the delay "shouldn't be interpreted that the programme ought to slow down whatsoever." Instead, NASA is to go "full steam ahead" of meeting its target date, since the launch window gets smaller after 2028. It'll become more difficult to send spacecraft to Mars after that time due to variable effects like its orbital position and atmospheric pressure. ®