This article is more than 1 year old
Geekbench stats show Apple Silicon MacBook Air trouncing pricey 16-inch MacBook Pro
Native wit... but let's see what the 13-inch brings
Benchmarks highlighting the performance of Apple's homegrown M1 chip have surfaced, showing Cupertino's latest (unreleased) MacBook Air handily trouncing the previous generation 16-inch MacBook Pro in both single-core and dual-core tasks.
On the GeekBench 5 test, the MacBook Air 10,1 with 8GB RAM scored 1687 for single-core performance and 7433 on multi-core performance. Each score represents a composite of multiple smaller tests, which determine how the chip performs in specific scenarios, like graphics rendering and AI tasks.
Green with envy: The Macbook Pro 16 inch laptop circa 2019
For context, a 16-inch MacBook Pro from late 2019, clad with an Intel Core i9-9880H and 16GB of RAM scored just 1029 on the single-core benchmarks, and 6012 on the multi-core ones. This is remarkable, not least because the 16-inch MacBook Pro - last updated in late 2019 - is massively more expensive than the Air, with a price tag of £2,799 compared to £999.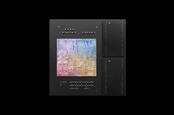 Apple now Arm'd to the teeth: MacBook Air and Pro, Mac mini to be powered by custom M1 chips rather than Intel
READ MORE
At its launch event, Apple promised the M1 chip would be faster than 98 per cent than all existing PC laptops. There was some (perhaps prudent) skepticism whether that would also be true for variant used on the MacBook Air, which comes with one fewer GPU core and uses passive cooling rather than a fan.
Passive cooling isn't new, nor for that matter, unique to Apple's computing lineup. Cupertino adopted the tech with the ill-fated G4 Cube in 2000, and revived it again in 2015 with the (also ill-fated) 12-inch MacBook. Separately, there are no shortage of fanless PC laptops and desktops, including the Surface Pro 7. But they're not exactly what you'd call "widespread."
That's because passive heat dissipation isn't typically as effective at cooling a processor than a massive, spinning fan. As a result, these processors control temperatures by throttling performance. This makes the 2020 Apple Silicon MacBook Air scores even more remarkable.
We've seen Apple Silicon benchmarks before. In June, stats from the Mac Mini-based Developer Transition Kit appeared on Geekbench's site. At the time, we cautioned readers to take them with a grain of salt, due to the lack of a native ARM MacOS benchmarking tool. Since GeekBench 5 had to operate within the Rosetta2 emulation software, there was no guarantee the results would be representative of the final product.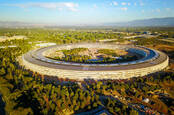 Leaked benchmarks from developer kit for Apple's home-baked silicon appear to give Microsoft a run for its money
READ MORE
We don't have to make any throat-clearing this time around. The latest version of Geekbench 5, released earlier this week, supports Apple Silicon via a Universal Binary, allowing it to determine native performance.
That said, we'd be remiss if we didn't point out that GeekBench 5 primarily measures CPU performance. There are other, better tools for benchmarking GPUs, like Unigine Heaven and 3DMark. These will prove most illuminating when contrasting the integrated graphics on the newest Mac line with older machines, which tout discrete GPUs and support for eGPUs via Thunderbolt.
Separately, it'll be interesting to see how the latest 13-inch MacBook Pro fares, which largely uses the same processor, albeit with one additional GPU core and the addition of fan-based cooling.
Will it provide fanbois with a dramatically improved experience, or will it be more of the same, leaving the sole point of differentiation the TouchBar? Finger nail biting time for some. ®