This article is more than 1 year old
CGI grabs £90m multi-year deal with UK Ministry of Justice without competition, because organising a procurement with just 5 years' notice is just sooo hard
Not easy to Cobol together support for 50 critical 'heritage' apps used by courts, apparently
Updated The UK's Ministry of Justice has handed incumbent supplier CGI a new £90m contract without open competition in a seemingly desperate bid to keep its Cobol, Fortran, and Pascal applications up and running.
In what might be seen as a skin-of-the-teeth procurement, the MoJ was set to see the contract with CGI expire on 30 November. It has now extended the agreement for 21 months until 31 August 2022, and will pay up to £90m if it takes an option to extend for a further period of up to 12 months.
The reason for awarding the contract without inviting outside competition was that it was "estimated to take a minimum of 18-24 months for a procurement to be run and any replacement supplier to be able to deliver the services", a tender document said.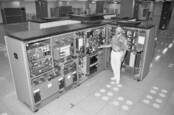 Cloudflare goes retro with COBOL delivery service. Older coders: Who's laughing now? Turns out we're still vital
READ MORE
Or to put it another way, despite working with CGI for around 14 years, and the current contract being in place for five years, the MoJ didn't have time to organise an open competition to ensure it gets value for money.
Another reason for avoiding competition for the contract was the complexity of application maintenance and support for more than 50 business-critical applications used by Her Majesty's Courts and Tribunal Service which come within its scope.
"The applications vary in size, complexity, component technologies, user numbers, interfaces with other applications, security requirements, service and support hours, business criticality and hosting arrangements," the tender notice said.
The applications include business-critical case management or case progression systems used by the courts and are "typically complex and bespoke", it said.
These "heritage applications" may be more than 15 years old, the MoJ added. But given that they include software written in Fortran, COBOL and Pascal – languages with a combined age of 169 years – some of the applications may be considerably older.
"The number of people with the skills, knowledge and experience to maintain and/or enhance them is limited outside CGI," the tender document said.
Another reason given for avoiding the trouble of an open procurement process was test environments. For any other supplier "to build and implement equivalent development and test environments would take around 12 months and be challenging, expensive and risky without the necessary application knowledge [or] experience," the MoJ said.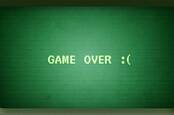 COBOL-coding volunteers sought as slammed mainframes slow New Jersey's coronavirus response
READ MORE
Clues to why the MoJ did not want to migrate away from such an ageing application estate (we welcome Cobol-wranglers comments below) may lie in the fact the Cabinet Office has mandated that no IT contracts should be signed for more than £100m.
In 2016, The Register reported that departments had been getting around the rule by extending their existing deals.
Although the Cabinet Office rule was designed to stop departments signing IT deals too big for them to manage, it may have had the unintended consequence of pushing difficult upgrade projects forever into mañana. It would be right to ask if that costs more in the long run.
The MoJ has yet to respond to The Register's request for comment.
Updated at 12.08GMT on 16 November to add:
A Ministry of Justice spokesperson has sent us a statement: "This contract will ensure continuity of service while we move applications to the cloud and retire some older services". ®