This article is more than 1 year old
Nokstalgia: HMD Global introduces yet another homage to the past – a 4G rework of the Nokia 6300
Remake of noughties classic
HMD Global has served up another ladle of Nokstalgia*, with one more remake of a classic mid-2000s phone - a 4G-capable rehash of the corporate-tastic Nokia 6300, which first saw a release in 2007.
The original Nokia 6300 was a conventional candybar-design handset, and touted features found on premium handsets of the era. These included a 2MP rear camera, MP4 playback, a MicroSD slot, and in the case of the upgraded Nokia 6300i variant, Wi-Fi support.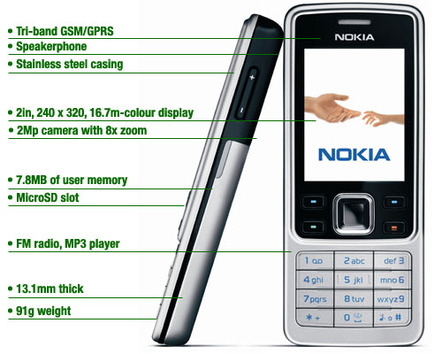 The original 2007-era 6300, which appeared in these pages in 2006
This handset was rather conservative in its appearance, touting a svelte stainless steel chassis, and was marketed with the slogan "Simply beautiful - beautifully simple."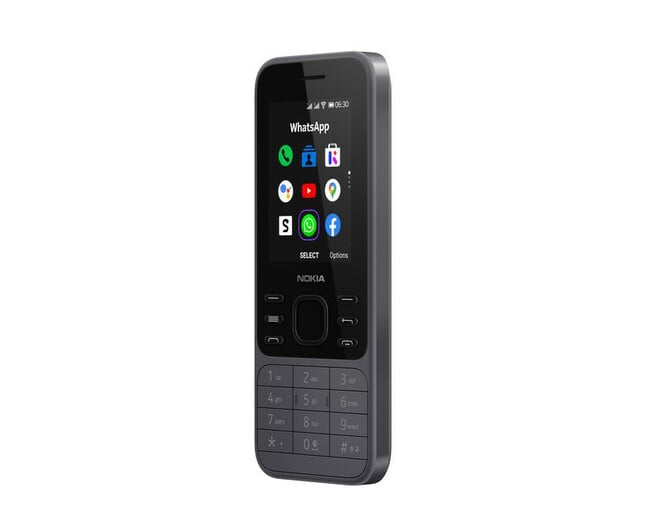 Not so heavy metal : The 2020 handset
This time around, HMD Global has ditched the metal frame for a cheaper polycarbonate one, with aesthetics sacrificed on the altar of improved internals.
As the name suggests, the dual-SIM Nokia 6300 4G supports LTE connections, and can be used to create a Wi-Fi hotspot as required. The dated Series 40 operating system has been ditched for KaiOS, which commonly appears on feature phone-type devices. This platform provides a proper app store, including access to Google Assistant and WhatsApp. Although, why you'd want to text on a T9 keyboard is beyond us.
Powering the phone is a Qualcomm Snapdragon 210, which is ideally suited to low-power environments. Accompanying this is 512MB RAM, 4GB internal storage, and a MicroSD slot which supports cards up to 32GB. This update is better suited as an MP3 and radio player, as it comes with a 3.5mm headphone jack, rather than the non-standard 2.5mm port on the original. And while it ships with a camera, it's only a lowly VGA affair, so don't expect to capture amazing shots.
HMD Global plans to launch the Nokia 6300 4G in the UK with a RRP of £59.99. This device is the firm's fourth revived Nokia handset, following revamped versions of the 3311, 8110 (best known as the slider phone used by Neo in The Matrix), and the 5310 XpressMusic. ®
*Nokia nostalgia