This article is more than 1 year old
No such thing as a Three lunch: Hutchinson CK to sell tower biz to Cellnex
5G ain't free, you know
CK Hutchison Holdings, the Hong-Kong based parent of UK network Three, has confirmed plans to sell its European tower business to Cellnex, a Spain-based operator of wireless telecoms infrastructure.
The deal will see Hutchison land a windfall of €10bn, split across cash and stock, and structured for each of the countries the multinational has a presence in: Austria, Denmark, Ireland, Italy, Sweden, and the UK.
Cellnex, a Spanish towerco that is currently the largest independent operator of wireless infrastructure in the UK, will pay €8.6bn in cash, with an additional €1.4bn in the form of equity, giving Hutchison its own 5 per cent stake in the business. Once completed, Hutchison's net debt-to-capital ratio would shrink from 25.1 per cent to 14.9 per cent.
In total, 24,600 towers will change hands. Hutchison expects to sell the first few markets' worth of towers by the end of this year, with the remaining markets expected to close in 2021. UK towers account for 6,000 of these. Cellnex already operates over 60,000 towers across Europe, and expects to add a further 5,250 masts by the end of the decade, with 600 located in Blighty.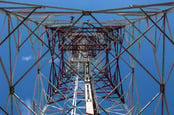 Spain's Cellnex snags Arqiva's telecoms unit for £2bn to become the UK's 'largest' wireless infrastructure operator
READ MORE
In the five years following its IPO, Cellnex has pursued an aggressive, acquisition-based growth strategy, with the business spending €7bn on deals this year alone. That figure, most notably, includes the £2bn spent on purchasing Arqiva's telecoms business.
Telecoms analyst Paolo Pescatore told The Register that carriers find themselves in a difficult position, as they try to balance the need to transition their networks towards 5G, while also coping with razor-thin margins.
"Telcos are cash-strapped as margins are being squeezed. All have been seeking to raise much needed funds to reduce debt and invest in next generation networks," Pescatore said.
"[This] move frees up more capital for Hutchison to consider forging new strategic partnerships for fibre networks and to work more closely with Cellnex for 5G. However, other areas need to be addressed — including customer service and pivoting more towards an omnichannel approach," he added.
CK Hutchison isn't the sole carrier trying to free up capital by flogging its towers. Most notably, earlier this year Vodafone announced it would list its infrastructure business, Vantage Towers, which operates more than 68,000 towers across nine markets: including Germany, the UK, and the Czech Republic.
The IPO, which is expected to take place next year on the Frankfurt Stock Exchange, is expected see the infrastructure firm valued between €10bn and €20bn, with Vodafone selling off between 10 and 20 per cent to investors.
While the approach taken differs between Hutchison and Vodafone, both firms are susceptible to the forces buffeting the telecoms industry: reduced ancillary revenues from things like roaming charges, as well as steep capex costs prompted by the need to deploy 5G, and in some cases, the legal obligation to remove "high risk" kit; Vodafone, for example, said it would cost it €200m to rip out Huawei kit across Europe.
If things pan out, both can expect a welcome influx of cash. ®