This article is more than 1 year old
PUBG frags Tencent, adopts Azure and makes digital clothes the default in bid to get back into India
Wipes away gore, dials up data protection and finds $100m to boost local gaming industry
Super-popular shooting game PUBG has plotted a route around India's ban on Chinese apps by announcing a version of the game tailored to the local market's moral and legal sensibilities.
PUBG is wildly popular in India – boasting as many as 50 million players - because the game performs well on modestly-specced smartphones and multi-player mode is happy on 3G networks. But while the game is owned by South Korean company Krafton, it was operated in India by Chinese company Tencent.
The game therefore found itself on the list of 118 apps banned by India in September 2020 on grounds they are "prejudicial to sovereignty and integrity of India, defence of India, security of state and public order."
PUBG dumped Tencent not long after India's ban was imposed but PUBG was made unavailable as of October 30th.
Then on November 7th PUBG parent company Krafton announced a deal with Microsoft to run all of its games in Azure.
New characters will automatically spawn with clothes on their digital bodies.
"With privacy and data security being a top priority for Krafton, the company will be working with Microsoft to ensure personal data protection through Azure," that announcement said. "The collaboration will ensure that privacy rights are respected and relevant software will be in full compliance with all applicable laws and regulations."
India and the USA get on well and Azure operates three regions in India, so that objection should be sorted.
PUBG seems to think it needs to do more, so has announced a new version of the game tailored to Indian needs. The new "PUBG MOBILE INDIA" will display "green hit effects to reflect the virtual nature of the game" rather than splashing around realistic digital gore. Action will take place in a world that is clearly virtual, rather than resembling an actual battlefield. And new characters will automatically spawn with clothes on their digital bodies.
The developer has also promised "regular audits and verifications on the storage systems holding Indian users' personally identifiable information to reinforce security and ensure that their data is safely managed."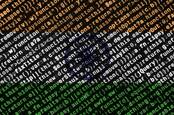 India has 1.3 billion people. They bought 3.4m PCs in Q3
READ MORE
The Indian version of the game will also feature "restrictions on game time to promote healthy gameplay habits for younger players."
To sweeten the deal further, PUBG has pledged to create an Indian office employing 100 people and to splash $100m "to cultivate the local video game, esports, entertainment, and IT industries."
India's government is yet to sign off on PUBG's plan, which will appeal because of the inbound investment and perhaps also satisfy the nation's plans to foster made-in-India games.
PUBG said it will announce more about the launch of PUBG MOBILE INDIA "at a future date" that The Register expects will come after some meetings with government officials. ®