This article is more than 1 year old
Tencent admits to 'soft' cloud growth compared to hyperscale peers
Says Beijing's internet monopoly and lending laws are nothing to worry about, pledges IaaS bounce-back
Tencent has posted quarterly results that feature the usual assortment of very, very, large numbers heading in pleasing directions, but also admitted that its cloud operation was not able to match the surge reported by other hyperscalers around the world.
Revenue for Q3 came in at $18.4bn, an increase of 29 percent year-on-year. Operating profit of $5.6bn was up 34 percent year-on-year.
The company said it had 1.21 billion monthly active users across its Weixin, WeChat and QQ social networks, 120 million subscribers to its streaming video services and 52 million people tuned in to its paid music streaming services. Games like PUBG and Call of Duty continued to attract tens of millions of users worldwide.
But the company's cloud had an off quarter, with year-on-year growth rates falling by an unspecified amount.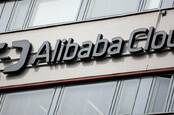 Alibaba Cloud on the cusp of turning a profit after growing 60 percent in a year
READ MORE
"During the quarter, cloud and other business services revenue were affected by the lingering impact from pandemic, causing delays in project deployment and new contract sign-ups, as well as by non-recurring adjustments to certain IaaS contracts," investors were told. "The year-on-year revenue growth rate was therefore lower than previous quarters, which we expect to be temporary in nature."
Company president Martin Lau admitted that Tencent's cloud business experienced a "softer quarter, especially compared to peers" but also said "this is going to go away in the next quarter."
He described Q3 as "more of a one-time non-recurring event on the delay of certain projects and the restructuring of certain contracts."
Tencent's status as a challenger to market leader Alibaba Cloud also makes life hard.
"I would say we are playing catch-up and we actually rely more on new projects," Lau said. "During the pandemic, some of these new projects get delayed and, as a result, the catch-up process was kind of disrupted."
Lau added that the biggest cloud opportunity in recent months has been in providing infrastructure to power games and deliver short videos. In the former market he said Tencent Cloud has grown to meet the needs of the group's own games but doesn't recognise that work as revenue. In the short video market, he mentioned "a competitive reason" for not doing well. China's big telcos, Huawei and players like Baidu are all trying to grow cloud businesses, so while Lau would not elaborate on the rival that hurt Tencent, suffice to say competition is fierce.
During the pandemic new projects get delayed and, as a result, the catch-up process was kind of disrupted
Tencent's SaaS and PaaS business continued to do well, with the latter's packaged security services exciting financial, healthcare and Internet services clients.
The WeCom collaboration suite, which comprises an enterprise version of Weixin, Tencent Docs and Tencent Meeting, grew 100 percent year-on-year. Tencent Meeting is a Zoom-like tool and has now gathered 100 million registered. A new enterprise version of the tool was launched earlier this week.
In response to questions from financial analysts Lau also addressed Tencent's view of recent regulatory changes in China. Commenting on a proposed new antitrust law, Lau said Tencent welcomes the scrutiny because the company is at its best when competing for business, supports the intent of the law and will co-operate with authorities. On recently-introduced financial regulations designed to ensure lending doesn't imperil China's small business sector, Lau explained that Tencent is aware of the law and runs a very conservatively-managed loan book to ensure it does not appear to represent risks that the new law is designed to quell.
The lending laws are widely thought to be the main reason that Beijing derailed the float of Alibaba's Ant Group financial services operation. ®