Someone's not Biden their time... Trump administration bars US investment in top Chinese tech giants
Because they're military pawns of evil commies, says president de-elect
President Donald Trump has issued an executive order "addressing the threat from securities investments that finance communist Chinese military companies," which will bar US-based companies from investing in several notable Chinese technology companies.
The order both prevents future purchases of securities and requires divestments of companies named on a Department of Defense list of what Uncle Sam calls "Communist Chinese military companies." The list includes Huawei, Inspur, China Telecom, China Mobile, and other outfits involved in engineering, nuclear energy, and manufacturing of chemicals and electronics.
The executive order justifies its requirements on grounds that the Chinese Communist Party operates a "national strategy of Military-Civil Fusion" that "increases the size of the country's military-industrial complex by compelling civilian Chinese companies to support its military and intelligence activities."
US investors, the order states, finance the development of those companies and therefore, as far as the Trump administration is concerned, undermine US national security even as they deliver to US investors. China Telecom and China Mobile both have track records of paying annual dividends of four or five percent, making them a more-than-solid investment prospect even if capital growth has been elusive for both carriers.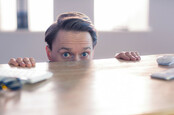 Ericsson warns investors: This Biden fellow coming into the White House may look to resolve China trade dispute...
READ MORE
At the time of writing, President Trump had not used his favorite medium – Twitter – to comment on the executive order, preferring instead to discuss Fox News' ratings and repeat baseless allegations of voting irregularities in the 2020 election. The social network has flagged the President's evidence-free claims as disputed. Election officials also said this year's "election was the most secure in American history." Democrat Joe Biden is the projected President-Elect.
Nor had President Trump commented on the TikTok affair, which we mention as the executive order is dated November 12, the date the administration set for the made-in-China video-sharing app to offload its non-China operations to American entities for privacy reasons. A federal district court last month blocked the US government from banning the app in the States, and Uncle Sam is appealing that decision.
The executive order comes on top of the administration's ban on export of various bits of US technology to China, plus the "Clean Network" plan that prohibits Chinese mobile carriers from connecting to US networks, and which has seen at least one submarine cable project leave its Taiwan-to-mainland-China segment dark to stay on the right side of the regulation.
The order comes into effect on January 11, 2021, just nine days before the next US president will be sworn into office. It is unclear if that timing is tactical ploy to create problems for the incoming Biden administration, or following the convention of requirements coming into force 60 days after publication of such orders. ®