GitHub restores DMCA-hit youtube-dl code repo after source patched to counter RIAA's takedown demand
Software warehouse also pledges to review claims better, $1m defense fund for open-source coders
Microsoft's GitHub on Monday restored access to youtube-dl, software for streaming and downloading YouTube videos, after removing the repository and forked versions last month in response to a controversial DMCA complaint from the RIAA, the US music industry trade group.
"We are taking a stand for developers and have reinstated the youtube-dl repo," said GitHub CEO Nat Friedman, via Twitter. "Section 1201 of the DMCA is broken and needs to be fixed. Developers should have the freedom to tinker. That's how you get great tools like youtube-dl."
Friedman also announced the creation of a $1m open source developer defense fund and plans to revise the company's process for handling legal claims based on Section 1201 of the DMCA aka America's Digital Millennium Copyright Act.
The RIAA's takedown demand charged that the software's purpose was clearly to "circumvent the technological protection measures used by authorized streaming services such as YouTube" and "reproduce and distribute music videos and sound recordings owned by our member companies without authorization for such use."
The RIAA made that claim because the software included references to downloading specific copyrighted tracks from YouTube in its unit tests. The trade group argued that the software was designed primarily to make unauthorized copies of copyrighted works.
Under Section 1201 of the DMCA, it is illegal to circumvent technological protection measures that control access to digital works, except as allowed under exemptions set every three years by the US Copyright Office and the Librarian of Congress [PDF].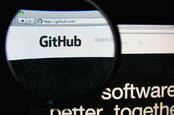 GitHub warns devs face ban if they fork DMCA'd YouTube download tool... while hinting how to beat the RIAA
READ MORE
But as the Electronic Frontier Foundation argued in its effort to counter the takedown notice, youtube-dl is simply a tool for streaming and downloading videos that uses the same mechanisms and means of access as a web browser. And it is used for a variety of lawful activities, such as journalism, education, and video backup, among other things, without any sort of illegal encryption-breaking capability.
"Youtube-dl stands in place of a web browser and performs a similar function with respect to user-uploaded videos," the letter [PDF] explains. "Importantly, youtube-dl does not decrypt video streams that are encrypted with commercial DRM technologies, such as Widevine, that are used by subscription video sites, such as Netflix."
The Register asked the RIAA and YouTube for comment. We've not heard back.
In a blog post, GitHub director of platform policy Abby Vollmer explained that the company had already restored a fork of the project after the developer who made it published a patch that removed the references to commercial music artists.
After receiving the EFF's letter on Sunday, and after a contributor to the original youtube-dl project submitted a similar fix to remove references to specific YouTube music videos, Vollmer said, "We concluded that the allegations did not establish a violation of the law," and reinstated the project.
Going forward, Vollmer said GitHub will take additional steps to validate takedown claims that allege circumvention under Section 1201, including review by technical and legal experts.
GitHub aims to "err on the side of the developer, and leave up the repository unless there is clear evidence of illegal circumvention," said Vollmer, who also promised additional process improvements like the ability of repo owners to export issues and pull requests from repositories locked by a valid legal claim.
Vollmer also said GitHub plans to urge the US Copyright Office to support greater developer freedom in the exemptions to the anti-circumvention provisions of Section 1201 adopted for the law's upcoming triennial review process.
"[I]f you believe, like we do, that the DMCA is overly restrictive in its anti-circumvention provisions and want to change that, you can contact the Copyright Office directly too," said Vollmer. ®