This article is more than 1 year old
Google Nest server outage leaves US, European smart homes acting dumb
Downtime infuriates customers – guess they'll have to just swallow it
Nest is down - again.
A widespread outage means that smart home customers are unable to login to their accounts, use their smartphones to view video livefeeds, adjust thermostat controls, or interact with any of Nest's product range. Users in North America and Northern Europe have been hit the hardest.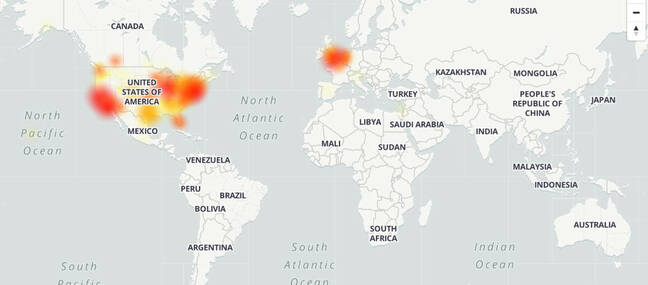 Bad news for some of Nest's core markets. Source: Downdetector. Click to enlarge
The outage was noticed early Tuesday morning at Google's Mountain view home base and at 0725 PST(1525 UTC) the company's Twitter support account posted that it was "aware of an issue affecting some Google Nest devices and the Google Nest App and are currently investigating." Two hours later, it claimed to have identified the issue and readied a fix but has yet to deploy it.
The outage was an unfortunate reminder to Nest customers that their expensive equipment is almost entirely reliant on Google's servers to be useful and that the Chocolate Factory's ongoing efforts to pull Nest into the fold continues to cause significant problems. It suffered a similar outage in February which went on for 16 hours.
Last month, Google's product-kill culture surfaced within Nest when it stopped selling its Nest Secure security product, along with its smart sensors and keyfobs, without making an announcement and left the issue of future support for the product hanging. The decision came two months after the company paid $450m for a 7 per cent stake in security provider ADT.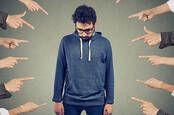 OK, Google, please do a half-hearted U-turn: Stay of execution for smart home APIs after Big G goes cuckoo in the Nest
READ MORE
Before that, Nest users were infuriated when Google tried to force them to switch over to Google accounts - which would allow the tech giant to directly connect their use of Nest products to its vast database of personal information gleaned from its other products.
Faced with a wave of criticism, Google relented - but only for a short period of time. Nest users will be required in future to shift to Google logins and users are constantly prodded to access their accounts through Google.
Earlier this month, Nest also killed the ability of UK customers to place calls to mobiles and landlines through Nest speakers free of charge without a subscription or dedicated handset. The service is still currently available to US customers.
There has also been a flurry of technical problems as Google has tried to re-engineer Nest products to work with its standards and protocols, and only partially succeeded, causing service outages and conflicts.
Today's outage is just one more sign that Google's culture and skillset is seemingly a poor match for what Nest represents - or used to represent - high-quality, non-invasive smart home hardware. The poster child of the smart home increasingly looks like a washed-up child star heading to rehab. ®