This article is more than 1 year old
Huawei sells low-end Honor handset business due to 'tremendous pressure' in supply chain
Consortium of dealers and resellers buys 70-million-a-year handset-maker
Huawei has sold its low-end Honor handset business and all-but admitted the deal was necessary due to US technology export restrictions.
"Huawei's consumer business has been under tremendous pressure as of late," the company's announcment opens. "This has been due to a persistent unavailability of technical elements needed for our mobile phone business."
Huawei has therefore decided to sell the unit to an entity named Shenzhen Zhixin New Information Technology Co., Ltd.
"This move has been made by Honor's industry chain to ensure its own survival," the announcement says, adding "Over 30 agents and dealers of the Honor brand first proposed this acquisition."
Rumours of the sale emerged in October 2020 when an potential asking price of $3.7bn was mentioned. By early November a ~$15bn price tag was mooted .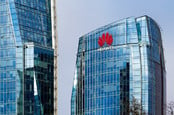 Qualcomm gets hall pass from Uncle Sam to supply Huawei with mobile chipsets. There's just one catch: It's for 4G only
READ MORE
Huawei has not mentioned the price the unit fetched but has said the transaction will leave it without any shares in the new entity.
The deal unwinds Huawei's strategy of using the Honor brand to address youthful and budget-conscious buyers, while keeping its own brand for products pitched to other market segments.
Huawei says Honor builds and ships around 70 million smartphones a year, or around five percent of the global market. The brand shifted most units in China.
Shenzhen Zhixin New Information Technology Co. must hope that US authorities do not decide it represents the same national security risks as Huawei, as such a decision would mean it faces the same supply chain challenges that Huawei has admitted became a source of intolerable pressure. ®