This article is more than 1 year old
Apple rummages through pockets, hands out $113m in change to US states to make iPhone slowdown row go away
Arizona-led fight over battery-gate ends in settlement
Apple has agreed to pay $113m to settle a lawsuit with multiple US states that said the tech giant unfairly hobbled the performance of millions of iPhones.
After users started complaining that their apps were slowing down, the iGiant claimed it would never degrade the operation of its wares. But that turned out to be a big fat lie after netizens managed to prove that a software update in December 2016 intentionally slowed down iPhones to prevent applications from draining power too quickly from worn-out batteries, which would cause the devices to suddenly and unexpectedly run out juice and shut down.
Apple issued an apology of sorts, and offered battery replacements at a greatly reduced price – $29 rather than $79 – an offer that proved so popular it dented sales of new iPhones as people stuck with their freshly functioning handhelds.
State attorneys general were not mollified by the gesture, and lodged a lawsuit, as did consumers. Apple defended the consumer lawsuit with a series of increasingly bizarre arguments and analogies: the Silicon Valley giant was like a building contractor hired to redo your kitchen; and people can only reasonably expect phone batteries to last one year – the length of their warranty.
That lawsuit argued Apple damaged their phones by effectively forcing them to install software updates that were intended to fix the battery issues. They may have "chosen" to install the updates by tapping on the relevant buttons, but they did so after reading misleading statements about what the updates were and what they would do, it was claimed.
The lawsuit from the attorneys general, though, had a different take: Apple's concealment of the battery issues and its decision to throttle phones led to Apple profiting from selling additional iPhones to those whose phone performance it had slowed.
Manipulation
The lead AG in the case, Arizona's Mark Brnovich, had some harsh words for Apple after it agreed to the $113m out-of-court settlement [PDF]:
"Big Tech companies must stop manipulating consumers and tell them the whole truth about their practices and products. I'm committed to holding these goliath technology companies accountable when they conceal important information from users."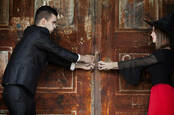 Apple: You can't sue us for slowing down your iPhones because you, er, invited us into, uh, your home... we can explain
READ MORE
Of course, this being a settlement, Apple does not formally acknowledge any fault or that it happened at all. Take the money, and we'll forget this ever happened. All the money will be split between the states, with Arizona getting a guaranteed $5m for leading the case.
As well as the payout, Apple will be obliged to "provide truthful information to consumers about iPhone battery health, performance, and power management" – information that has to be made readily available, including in the update installation notes and the iPhone user interface. In effect, Apple will be forced to be more transparent about what exactly its code is doing.
As for the corresponding consumer lawsuit, Apple agreed in March to pay $500m to brush that one under the carpet.
What's this? More shenanigans
And just in case you thought this was a one off, this week another lawsuit [PDF] that claims Apple misled people over the iPhone XR was given the green light to move ahead in California.
The proposed class-action lawsuit claims Apple didn't let consumers know that it used a different, and worse, antenna system in its iPhone XR than the more expensive iPhone XS and XS Max. XR users have been complaining that their phones have not been working as well as they expected: phone calls and data connections have been cutting out.
They contend that had they known the XR had the 2x2 MIMO antenna rather than the 4x4 MIMO antenna in the XS and XS Max, they wouldn't have bought it.
The judge in the case agreed with Apple's argument that the failure to make the antenna issue known was not a breach of warranty, because "design choices or defects" aren't covered by it, but rejected a similar effort to kill off a claim of fraud by concealment.
Apple had a duty to disclose information regarding the difference in antennae and had failed to do so, the judge decided. Apple argues that the information about the different antennae was available on third-party websites. The judge gave those that had brought the case a chance to adjust the lawsuit in light of his decision and come back with a revised version. ®