BRICS bloc – home to 40 percent of humanity – wants to drive global e-commerce consumer protection rules
China has the giant e-tailers, India has the customers, Brazil, Russia and South Africa are aboard
The annual BRICS summit – a high-level meeting between Brazil, Russia, India, China, and South Africa – has resolved to explore development e-commerce consumer protections, both for their own citizens and possibly for the rest of the world.
The BRICS bloc formed in 2009 with the aim of giving member' rapidly-developing economies a collective forum with which to advance their global agendas and facilitate intra-bloc trade and co-operation. South Africa joined in 2010.
This year's summit went virtual, denying Russia its turn as host. But moving to a video meeting didn't stop diplomats writing a Summit Declaration that, once it gets the carefully-worded diplomatic language out of the way, signalled the bloc's e-commerce intentions as follows:
"We recognize the potential for establishing a workstream to examine the experience of BRICS and other countries, as well as international associations in the field of consumer protection in e-commerce and create a basis for exploring the development of a practical framework for ensuring consumer protection in the BRICS countries, including through pilot projects and initiatives."
That terminology means the deal is far from done, but does signal that the BRICS might just do some work on consumer protection and try to get their own norms adopted, or at least considered, outside the bloc.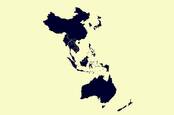 30 percent of world agrees not to require onshore storage for e-commerce customer data
READ MORE
As the BRICS represent around 40 percent of humanity, norms they adopt within their borders will be influential. And as China has the world's most colossal e-tailers its interest in developing consumer protection standards – on top of its moves last week to improve them at home - suggests a snowball has been set to rolling.
The Declaration also include an expression of concern "over the rising level and complexity of criminal misuse of ICTs as well as the absence of a multilateral framework to counter the use of ICTs for criminal purposes." The Bloc wants the United Nations to sort that with a treaty.
The group also called for justice systems to be digitalised, for more information technology training, and expressed the strong hope that online child exploitation will be combatted fiercely. ®