This article is more than 1 year old
Los Angeles police ban facial recognition software and launch review after officers accused of unauthorized use
Bad boys, bad boys, what you gonna do when they run an algorithm for you?
The Los Angeles police department (LAPD) has banned commercial facial recognition software and launched a review after 25 officers were accused of using it unofficially to try to identify people.
On Friday, a directive reportedly sent to the entire department by the head of the LAPD IT arm, plus deputy chief John McMahon, noted that police officers were only allowed to use the official LAPD ID system. That system is run by LA County and stores images taken by officers and added after arrests.
That memo came one day after A BuzzFeed article claimed to have seen documents that showed more than 25 LAPD officers had used the Clearview AI facial recognition service nearly 475 times to try to identify suspects over a three-month period beginning at the end of 2019.
Clearview is a commercial service that uses a database of millions of images of people harvested from images posted on the internet. The company has marketed its software to police officers as a useful crime-fighting tool, seemingly in the hope that individuals' experiences prompt pressure for larger purchases.
In response to queries about LAPD officers using the software, McMahon said that a small group of investigators had tried it out. This week, after the memo went out, an LAPD spokesman said only two officers had used Clearview for an official investigation and the others had simply tested it. However the tool was used to effect one arrest in one case.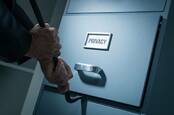 Hacker swipes personal deets of 20,000 peeps from under Los Angeles Police Dept's nose
READ MORE
Privacy advocates are concerned about the use of such software because the provenance of images it collects and the accuracy of its recognition code mean results are far from 100 per cent accurate. There are also significant ongoing concerns about racial bias in the system's results. Such concerns have led to a number of cities like San Francisco banning the use of facial recognition outright.
Hmmmm
In the LAPD's case the choice to stop using Clearview appears to be an internal policy rather than a city-imposed decision.
McMahon's memo read: "Department personnel shall not use third-party commercial facial recognition services or conduct facial recognition searches on behalf of outside agencies. Moreover, any department personnel using FRT [facial recognition technology] shall attend the proper training and obtain a certificate of completion prior to using the system."
This is not the LAPD's first facial recognition controversy. While the Department has repeatedly claimed it never uses facial recognition, the LA Times reported last month that it had used the county's system 30,000 times since 2009.
The force appears to have decided that an in-house system for recognizing faces already in its system could escape a definition of facial recognition. The Police Commission said it would review use of the technology.
Meanwhile this week the New Orleans Police Department (NOPD) confirmed that it is using facial recognition software and has done for years despite repeatedly claiming otherwise. Those denials appear to have been built on the belief that if the department doesn't own the software it doesn't count.
A NOPD spokesman admitted to local press that the department is given access to the technology through "state and federal partners." But he wouldn't say who those partners were. "We would prefer not to at this time," he said. ®