This article is more than 1 year old
Uncle Sam passes comms act that sets aside $750m for the development of OpenRAN
'There are no American vendors for the network equipment that fuels our wireless economy'
The US House of Representatives has unanimously passed the Utilizing Strategic Allied Telecommunications Act of 2020, which earmarks $750m in grants to support the domestic development of OpenRAN.
The bill – which enjoys rare bipartisan support with 11 sponsors across both parties – places responsibility for administering the programme to the National Telecommunications and Information Administration, a body directed to begin issuing grants within 18 months of the bill's entrance into law.
These funds will focus on promoting the use of OpenRAN, accelerating deployment by carriers, and developing the underlying technology, with an emphasis on supply chains, virtualization, and security. The bill also calls for the establishment of an objective criteria that will determine if kit "meets the definition of Open Network Equipment."
New Jersey Congressman Frank Pallone, who first introduced the bill to the house, said the USA Telecommunications Act will help support alternatives to equipment from Chinese bogeymen Huawei and ZTE, and will address the dearth of domestic competition in the RAN sector.
"Today, most network equipment is produced by a handful of companies that provide a soup-to-nuts solution, locking our networks into one single vendor at a time. That makes it hard for new competitors to break into the market," said Pallone.
"Currently, there are no American vendors for the network equipment that fuels our wireless economy. However, this legislation would authorize the funding of grants to support the promotion and deployment of Open Radio Access Network equipment.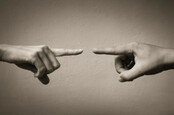 After banning Chinese comms bogeyman, UK asks: Huawei in this mess? It was a failure of capitalism, MPs told
READ MORE
"By using standardized open interfaces, this type of equipment will allow network operators in the US to piece together wireless networks that are both secure and make sense for them. And because of that, many American companies will be able to work directly with our network providers, hopefully spurring a domestic market for network equipment, and that is something we desperately need."
On this side of the Atlantic, OpenRAN is similarly regarded as a way to add much-needed vendor diversity to the telecoms supply chain. In September, the UK government established an industry and academia-led task force with a remit that includes expanding OpenRAN development and adoption.
Still, it's evident the sands are shifting in favor of OpenRAN, regardless of government intervention. Earlier this month, Vodafone confirmed an intent to replace its entire Huawei-based estate in Wales and the South West of England with OpenRAN kit. Rollout is expected to commence in 2022 and conclude in 2027 (when telcos will no longer be allowed by buy Huawei networking kit in the UK), covering at least 2,600 locations, with the European telecoms giant in the process of vendor selection.
Things appear to be moving faster across the Irish Sea, where Vodafone has also bet big on OpenRAN. The firm's subsidiary in Ireland has selected US-based Parallel Wireless to provide OpenRAN-based 4G connectivity to 40 locations located in the northwest region.
Pallone's complaints about the difficulties faced by debutants in the RAN space have similarly been echoed in Parliament, with Oliver Dowden, UK Secretary of State for Digital, Culture, Media and Sport, describing the situation as caused by "a global market failure."
In this case, the diagnosis appears to be universally accepted. So too is the cure: government intervention. ®