This article is more than 1 year old
YouTube is going to splash adverts all over your videos, and won't pay creators unless there's a big enough audience
Also bans devs from scraping the site for facial recognition fodder
YouTube has started rolling out adverts on all videos uploaded on its content-sharing platform, and won't give creators any ad revenue until they get popular enough.
The Google-owned biz updated its terms of service to include a "right to monetize" clause: "You grant to YouTube the right to monetize your Content on the Service (and such monetization may include displaying ads on or within Content or charging users a fee for access). This Agreement does not entitle you to any payments," it warned.
Previously, adverts were only hosted on videos made by creators that had enrolled in its YouTube Partner Program (YPP). The program allows YouTubers the ability to make money off their content, and they receive a cut from ad revenue, merchandising, and whenever users signed up for YouTube Premium and watched their videos.
But as of 18 November, the company started placing adverts on content produced from channels that aren't part of the YPP. That means that the Silicon Valley giant can continue making money off your videos without giving you a single penny.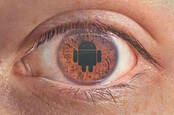 New lawsuit: Why do Android phones mysteriously exchange 260MB a month with Google via cellular data when they're not even in use?
READ MORE
"Since you're not currently in YPP, you won't receive a share of the revenue from these ads, though you'll still have the opportunity to apply for YPP as you normally would once you meet the eligibility requirements. You can always check your progress toward eligibility on the monetization tab in YouTube Studio," it said.
Only YouTubers with over 1,000 subscribers and who have accumulated over 4,000 watch hours in the last 12 months, are able to sign up for the program. Netizens were, understandably, cheesed off.
So you're telling me, your gonna run ads on MY channel. Without me getting a dime for it? Why? Youtube earns (allegedly) 15billion a year, and you need MORE. From the creators who earn nothing? Dont seem right. pic.twitter.com/2eQxGSIr1u

— Adam Williamson (@Pivt8381) November 18, 2020
Creators based in the US who do manage to make some money off the video-hosting platform will be taxed differently too. All ad revenue was classified as services income, but will now be labelled as royalties from now on.
"Some creators may be required to submit tax information in AdSense and may be subject to U.S. withholding taxes if required by law. US creators will be generally unaffected by these withholding taxes as long as they provide valid documentation. If you have further questions, you may want to seek professional tax advice," it recommended.
There's one other interesting change in its rules too. Users are now forbidden from harvesting any content on YouTube for facial recognition purposes.
Developers hoping to train or test computer vision algorithms will not be able to scrape together a dataset using its videos. It never allowed users from collecting any personal identifiable information, and has now made it explicitly clear that the rule extends to people's faces. YouTube declined to comment on the record. ®