This article is more than 1 year old
Alibaba chief says China's new internet laws aren't just good, they're right and welcome and necessary
As Beijing brings in another that regulates internet infomercials and stops teens buying their tat
Imagine if Amazon CEO Jeff Bezos, Google supremo Sundar Pichai or Like-seeker-in-chief Mark Zuckerberg gave a major speech that heartily endorsed new government regulations - even though they make business harder - and argued they're necessary, timely, and just.
Take whatever picture just formed in your mind and transpose it to the Chinese city of Wuzhen and re-imagine the speaker as Daniel Zhang, chairman and chief executive of e-commerce leader Alibaba Group. For the venue of the speech consider the World Internet Conference, an annual state-backed digital chat-fest of sufficient importance that Chinese president Xi Xinping sent a congratulatory letter to celebrate the commencement of the annual event.
Zhang's contribution, in a widely-reported speech, was to praise China's new Internet-focused antitrust laws.
The CEO described the new laws - which improve consumer protections, require truth in advertising, and seek to ensure that competition remans possible in a market dominated by a handful of giants – as "timely and necessary".
"Supervision allows platform enterprises to not only develop well on their own, but also helps the sustainable and healthy development of the entire society and creates innovation," he reportedly added.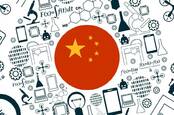 China sets itself 2035 goal for technology self-sufficiency and covets title as the world's top innovator
READ MORE
Zhang's remarks come after Beijing used new finance industry regulations to effectively veto the IPO of Alibaba's finance arm, Ant Group. The decision to stop the float has been interpreted as both a sign that Beijing is concerned about the impact of some loans that Ant facilitates and a display of power aimed at showing Alibaba who's boss. Zhang praising regulation is therefore notable.
China has more new regulations for Alibaba to consider, too. The nation's National Television and Radio Administrator yesterday published new rules to govern "live-streaming" – the web infomercials that are currently booming for Chinese e-tailers.
FYI: Alibaba Cloud says it has robot sysadmins that swap faulty disks in four minutes
READ MORE
The new rules require streamers to provide proper consumer protections, promote only reputable products, classify their output using a list of approved genres, avoid risqué content and require buyers to register their real names. Teens, a substantial source of custom, have been barred from shopping on such services.
Alibaba made much of the many live-streamers who participated in its recent 11.11 unseemly orgy of consumption global shopping festival. Presumably Zhang has no problems with these new rules either. ®