This article is more than 1 year old
Apple gives real-world events longer pandemic-prompted App Store fee reprieve
Nice tweak, but nothing epic enough to erode monopoly money
Apple has made another tweak to its rules for in-app purchases.
A new update for developers refers to Cupertino's September 2020 decision to temporarily stop taking its 30 per cent cut for online "one-to-few and one-to-many realtime experiences" booked through its App Store.
Apple's embargo was due to end on December 31st. But the company has today extended that deadline to June 30th, 2021 and offered the pandemic as the reason for its decision.
"As the world fights COVID-19, we recognize that adapting experiences from in-person to digital continues to be a top priority," Apple's missive says. "To allow additional time for developing in-app purchase solutions, this deadline has been extended to June 30, 2021."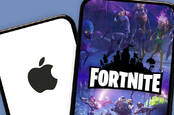 Epic Games brings its Fortnite fight with Apple to Australia
READ MORE
It's unclear exactly what Apple means by that last-quoted sentence: The Register suspects it means Apple is giving vendors of digital experiences more time to create their own purchasing arrangements. Yet it still leaves such vendors with a deadline beyond which they'll need to resume paying Apple's commissions.
Those who offer such experiences do at least have more time in which to recoup their investments. The decision does give Apple a new act of generosity to put alongside the commission discounts for small developers it revealed last week.
Whether either act helps to defend against allegations it runs a digital monopoly remains to be seen. ®