This article is more than 1 year old
Comcast to impose 1.2TB-a-month broadband download limits across more of America from next year
Plus or minus some caveats
Comcast has vowed to enforce its 1.2TB-a-month download limit in more US states, expanding the policy to cover the nation's northeast and mid-Atlantic corners.
From early next year, the Xfinity giant will cap subscribers in Connecticut, Delaware, the District of Columbia, Massachusetts, Maryland, Maine, New Hampshire, New Jersey, New York, North Carolina, Ohio, Pennsylvania, Virginia, Vermont, and West Virginia, just as it does elsewhere in the country. Comcast has, until now, held off limiting download totals in these latest states where, we're told, it faced some competition from Verizon.
As clocked by the Stop the Cap campaign, if you're not on an unlimited plan, once you've downloaded more than 1.2TB in a month, you'll be charged an extra $10 per 50GB, up to $100 per month, according to Comcast's updated fine print. If you go just one byte into a 50GB block, you pay for all of it.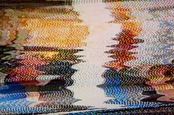 Comcast's president of tech falls offline while boasting about how great cable is for connectivity
READ MORE
You'll get text messages, warning emails, and on-screen X1 alerts if you approach the cap, starting with emails at 75 per cent. You can switch to an unlimited plan to avoid the excess charges, which costs an additional $30 a month if you're using your own modem. There are other caveats: technically, the limits kick in on January 1 though Comcast will spare you any overage charges that month and in February, and it will allow you to skip the fees for one month in 12.
And Comcast added that these caps do not apply to "Xfinity Internet customers on our Gigabit Pro tier of service, Business Internet customers, customers with Prepaid Internet, or customers on Bulk Internet agreements."
The cable goliath yesterday claimed 95 per cent of its customers use less than 1.2TB a month, even during the coronavirus outbreak in which millions are working from and staying at home. It also says its network has the capacity to handle everyone sheltering in place, though still feels the need to tax the top five per cent of its subscribers in terms of monthly usage.
Comcast earlier pledged to help keep its subscribers connected to the 'net during the pandemic by offering them all unlimited data, among other measures, a vow that expired in June.
Good thing we're not in an era of increasingly streamed and remote-hosted music, video, games, applications, and files, as well as increasingly reliant on video communication. ®