This article is more than 1 year old
Nutanix is all about 'land and expand' sales now and thinks you won't mind that at all
And it's working: metrics measuring contract value grew in Q1 2021 as customers signed for subscriptions
When listed companies report their quarterly numbers most start with their revenue figure and then explore other numbers that tell the story they want investors to understand. But Nutanix is now going straight for other numbers related to annual contract value (AVC) that reflect its plan to win one sale and then sell more stuff to the same customer – a practice known as "land and expand."
Nutanix defines ACV as "total annualized value of a contract, excluding amounts related to professional services and hardware." The company also measures "ACV Billings" which it defines as "the sum of the ACV for all contracts billed during the given period". And to round things out it also informs investors about its "Run-rate ACV" – the sum of ACV for all contracts that are in effect as of the end of the reporting period.
Why all of this unusual accounting? Because Nutanix has shifted aggressively to subscriptions and wants to inform investors how that's going.
In Q1 2021 (ended 31 October) the company thinks things went very well.
ACV rose 10 per cent year-on-year to reach $137.8m. Run-rate ACV is now $1.29bn, a 29 percent jump. Revenue was $312.8 million, down 0.6 percent year on year. Nutanix says that dip came about because of the move to subscription-centric selling. It doesn't explain why, a few turns of the mouse wheel down in its report, losses have widened from 2019's $229m to $260m.
Instead, investors that tuned into Nutanix's quarterly earnings call were told that ACV doesn't just make for interesting numbers, it has changed the way the company sells and will help it to grow.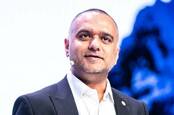 Nutanix says next CEO to come from outside the company
READ MORE
"Optionality truly matters to our customers and prospects and offering subscription options with variable terms and their corresponding flexibility will continue to add significant optionality, which in turn leads to additional ACV growth," said CFO Duston Williams. "Our ACV-first focus will ultimately strengthen our business model via term compression leading to lower discounting, better deal economics accelerated ACV growth in a shorter time to more efficient renewals. And finally, we expect our go-to-market execution will continue to show improvement and this, combined with a market-leading solution, ultimately becomes a very powerful combination for ACV growth going forward."
Williams said Q1 showed that plan in action, with 680 new customers representing 23 percent of total ACV bookings.
"We generated a record amount of new pipeline, and we also added a substantial amount of ACV backlog compared to a typical usage of backlog in previous Q1s," he said. "As you may recall, during our Q4 earnings call, it was our belief that our ACV-based sales comp would put a renewed focus on new product sales, and not surprisingly, new products performed very well in Q1."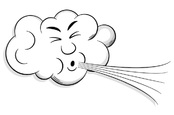 What a cluster-buck! Nutanix and Microsoft to swap licence credits under new Azure deal
READ MORE
CEO Dheeraj Pandey was a little blunter, explaining that changed sales compensation brought about by the ACV shift means Nutanix's people now have an incentive to "land and expand."
"We expect [the sales team] to be really focused on land and expand. All of their customer success team, which is all on the inside on the phone, that's really doing adopt and renew and that's how they are going to be comped as well."
Land and expand is not new. Indeed, it is a constant of tech sales. Hearing it mentioned out loud in public is, however, a little unusual.
Pandey discussed his own job, which he has said he will resign, and said Nutanix's board "continues to make progress on the CEO search" but has nothing to say at this time.
We expect to be really focused on land and expand
Investors were also told the AHV hypervisor is now present in 49 per cent of Nutanix nodes, suggesting the company's plan to offer a cheaper alternative to VMware is also working.
While ACV is Nutanix's current favourite three-letter-acronym, the company rose to fame with another: "HCI."
But the company no longer likes to refer to it as "hyperconverged infrastructure", instead preferring to discuss "hybrid cloud infrastructure."
Pandey said the market is moving with that definition, because "a significant number of new product deals also included more licenses for our core software, proving our thesis that as we drive demand for our new products, we also drive demand for our core software, which is the foundation for our hybrid cloud infrastructure, the new HCI of this decade."
Q2 guidance was for ACV billings between $145m and $148m, but that assumes "a slightly negative COVID impact as we continue to be cautious in the light of the second and third waves of COVID that could create additional macro uncertainty." Investors were also warned that Q3 would be a little lower, due to seasonal fluctuations. ®
UPDATE: Nutanix senior veep of Investor Relations and chief communication officer Tonya Chin has been in touch with the following comment: "ACV is a better metric that reflects the health of our business as we have moved more fully to a subscription business model. It is not actually tied to only getting more business from existing customers, but it also is a better measurement for new customers, as well. As we have moved to a subscription business model, measuring the contract value on an annual basis versus the term of the contract better reflects the health of the business as the average term length decreases."