Industry watcher Gartner has bad news for smartphone vendors this morning – 2019 is looking like it'll be the first year in which worldwide sales of smartphones decline.
Following in the footsteps of the global PC market, smartphones sold to users will barely crest the 1.5 billion unit mark for 2019, a drop of 2.5 per cent from 2018's figures.
Just a couple of weeks ago, the analyst told us that phones overall were looking at a shrinkage to 1.74 billion.
Analyst Roberta Cozza fingered pricey high-end devices in a chat with The Register pointing toward average selling prices of the premium handhelds heading northwards of $1,000 as a reason for customers keeping their purses closed longer and upgrade cycles lengthening. She also explained that "users are happy with what they own – they don't see any technological innovations that justify an annual purchase".
Gartner expects pretty much all markets to be down in 2019. More mature ones such as North America and Western Europe will be particularly hard hit, with sales dropping year-on-year from 174.2 million to 166.5 million and 147.2 million to 139.4 million respectively.
It's a grim picture for vendors, with only the emerging African markets seeing signs of life in an otherwise flatlining or declining global picture between 2018 and 2019.
Cozza added that an additional factor was the continued improvement in feature phones, particularly the spread of 4G, which kept buyers in some other less mature markets away from the landfill Android devices that might have buoyed figures.
Anyone hoping that the forever-almost-here technology of 5G would puff up the figures is in for disappointment – Gartner reckoned that the emerging technology would account just over 15 million units in 2019, or less that one per cent of devices shipped.
Things should improve in 2020, at least to 2018 levels, according to the stat-wranglers. Leading the charge, Cozza said, would be "aggressively" priced 5G phones, which would account for a healthier 107 million devices. How many of those would actually connect to 5G networks is anyone's guess. However, 5G technology putting in an appearance in Apple's iPhone lineup should see the faithful deciding to part with some cash, having skipped an upgrade cycle or two.
The sliding of premium phone features into mid-range devices should also tempt more users to upgrade in 2020.
Indeed, it is the lengthening of those upgrade cycles that are, unsurprisingly, causing headaches for manufacturers as users hang on to their devices for longer. Cozza pointed to a move away from subsidised or contract phones in regions such as North America and Western Europe as an indicator that buyers now understood just how much those shiny devices actually cost and a factor in those same buyers resisting spanking cash on a potentially unnecessary upgrade.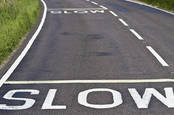 2019 set to be the worst year yet for smartphone market as lack of worthy upgrades dents demand
READ MORE
The skewing of the North American market thanks to US restrictions is stark in the figures. Apple, according to Gartner, enjoys a sizeable lead in the region, growing its share of the marker from 40.35 per cent in 2018 Q1 to 42.45 per cent in 2019 Q1. Second-placed Samsung also increased its share to 27.51 per cent, while LG Electronics dropped to 12.25 per cent.
Things were a good deal less rosy for Apple in the rest of the world. In Western Europe, for example, Samsung remains top dog, although with a vastly reduced market share of 29.87 per cent in Q1 2019, down from 36.33 per cent the previous year. Chinese bogeyman Huawei leapt into second place, growing its share to 23.67 per cent from 13.64 per cent while Apple languished in a very clear third – down to 21.3 per cent from 24.34 per cent.
Of course, things are a little fluid for Huawei at present as analysts work to assess the impact of further US sanctions on the Chinese phone maker in second quarter of 2019.
Regardless, the figures show a stagnating smartphone market, bereft of innovation and new ideas sufficient to lure customers. Folding screens and faster data will, alas, not see vendors enjoy a return to record unit growth, although those high prices should keep revenues afloat awhile longer. ®
Similar topics