This article is more than 1 year old
AWS hires Rust compiler team co-lead Felix Klock
Cloud giant has a lust for Rust so needs top minds and wants them to advance the language
Amazon Web Services has quietly revealed that it has hired Rust compiler co-lead Felix Klock.
A Tuesday post from the AWS open source team expressing its ardour for Rust outlined several ways the cloud colossus has embraced the language.
AWS's Matt Assay wrote that the company "increasingly builds critical infrastructure like the Firecracker VMM using Rust because its out-of-the-box features reduce the time and effort needed to reach Amazon's high security bar, while still delivering runtime performance similar to C and C++."
AWS likes Rust so much it sponsored the project and said the company has even "started hiring Rust and Tokio committers to ensure they'd have the time and resources necessary to further improve Rust."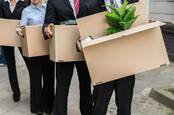 Firefox maker Mozilla axes a quarter of its workforce, blames coronavirus, vows to 'develop new revenue streams'
READ MORE
Among those AWS says it has hired are Sean McArthur, who is named-checked in the "Thank-you" list of the Rust 1.0 release, plus prominent developers Lucio Franco and Jon Gjengset.
The post also revealed that AWS recently hired Klock, currently the project's compiler co-lead.
Klock previously worked at Mozilla and his LinkedIn profile says he finished there in August 2020 – when the organisation made a big round of job cuts – before arriving at AWS in October.
"Let's be clear: We understand that we are net beneficiaries of the exceptional work that others have done to make Rust thrive," Assay writes. "AWS didn't start Rust or make it the success that it is today, but we'd like to contribute to its future success. We are convinced that investing in the wider Rust ecosystem helps our customers and those who may never become our customers. That's OK. That's how open source is supposed to work."
AWS senior software engineering manager Shane Miller chimed in, saying: "We're not just hiring a couple of folks for Tokio and the Rust compiler.
"Rust is a critical component of our long-term strategy, and we're investing to deliver Rust engineering at Amazon scale. That includes developer tools, infrastructure components, interoperability, and verification." ®