This article is more than 1 year old
Salesforce to buy Slack for $28bn in cash, shares – and vows to make it the new face of Customer 360
If shareholders like the somewhat small-ish premium offered
Salesforce has signed a definitive agreement to buy Slack for $27.7bn in cash and stock, and plans to make the collaboration tool the interface for Salesforce Customer 360, the system it sells to create a single customer ID and profiles.
The CRM giant's announcement today stated Slack will become "an operating unit of Salesforce and will continue to be led by [Slack] CEO Stewart Butterfield."
"Slack will be deeply integrated into every Salesforce Cloud," the blurb continued. "As the new interface for Salesforce Customer 360, Slack will transform how people communicate, collaborate and take action on customer information across Salesforce as well as information from all of their other business apps and systems".
The announcement added that Salesforce believes its size and reach means "Slack will be able to expand its presence in the enterprise, not just among Salesforce customers, but for any company undergoing digital transformation."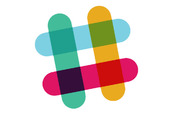 Salesforce reportedly poised to scoop Slack for billions
READ MORE
Slack's announcement stated the combined entity "will give companies a single source of truth for their business and a unified platform for connecting employees, customers and partners with each other and the apps they use every day, all within their existing workflows."
The boards of both companies approved the deal though Slack shareholders are yet to OK it. Salesforce's offer is for $26.79 per Slack share, plus 0.0776 Salesforce shares. Salesforce was trading at $241 per share at the time of writing.
Slack's share price is $43.84 at the time of writing, so the offer represents a premium of $1.35 though it also asks Slack shareholders to decide that Salesforce shares represent more upside than cash in the hand. If Slack shareholders think that's enough of a premium, the two companies are eyeing a close for the transaction in Salesforce's fiscal Q2 2022 - meaning between May and July next year.
It's not a terrible time to sell, arguably, as even though right now millions of people are relying on tools like Slack to communicate remotely during the coronavirus pandemic, the outbreak will be tackled eventually through vaccines and as at least some people return to the office, it's not hard to imagine demand for group chat and collaboration apps dipping. The move will also pit Slack-armed Salesforce against Microsoft Teams (remember that beef?)
Salesforce will fund the cash portion of the deal with money it has in the bank plus new debt. The software-as-a-service titan says it has secured a $10bn facility to help make the deal happen. Neither company's statement offered any insights into the future of Slack's free offering. Salesforce MVP Jodie Miners thinks the deal changes nothing for Slack users, and is no reason to give up on Salesforce's current collaboration tools:
Look, Salesforce buying Slack won't change anything... Not for Slack users and definitely not for Salesforce users. There is still no compelling reason to use Slack over Chatter. You still should NOT share your corporate data out to any external system, even Teams.

— JodieM (@jodiem) December 1, 2020
Salesforce also announced [PDF] its financial results for the third quarter of its fiscal 2021 today, reporting revenues of $5.42bn during the period, up 20 per cent year-over-year, and did not just issue full-year guidance of $21.10bn but predicted FY22 revenues of $25.5bn.
Slack, meanwhile, issued its Q3 FY21 results, revealing its revenues during the quarter hit $234.5m, up 39 per cent year-over-year. Rather puts that $28bn in perspective. ®