Take Note: Samsung said to be thinking about killing off Galaxy phablet series
Flagships are falling out of favour while demand for cheap devices swells
---
Samsung is reportedly planning to discontinue its Galaxy Note line of phablets next year as hard-pressed smartphone buyers continue to switch from high-end flagship devices to more affordable products.
This would mark the end of a nearly 10-year run for the Galaxy Note series, which won fans thanks to its large screen and stylus. It's believed that Samsung intends to absorb the distinguishing features of the Note into the rest of its premium device portfolio, bringing the pen to the next addition of its S-series, as well as the foldable phone lineup.
The first incarnation of the Galaxy Note initially raised eyebrows due to its large screen, as well as its commitment to pen input, which was largely regarded as anachronistic. By that point most vendors had moved to capacitive touchscreens, aping the design first pioneered by the iPhone, which would eventually set the tone for the rest of the industry.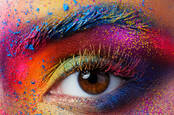 Dulux feel lucky, punk? Samsung wades into paint world with interior emulsions designed to 'complement' your, er, TV
READ MORE
Samsung had the last laugh. In the first two months, the Galaxy Note sold one million units.
Follow-up devices swiftly followed, with some less successful than others. The Samsung Galaxy Note 7 is perhaps the best example, which became infamous for its propensity to catch fire. This was due to a manufacturing defect with the internal battery, which struggled to dissipate heat. Samsung issued a recall. Airlines banned them. It was bad.
While the latest version, the Samsung Galaxy Note 20, has not proven quite as dangerous, it has nonetheless failed to capture the enthusiasm of previous models. Reviewers criticised its build quality and display, and the absence of a real raison d'être when compared to the firm's other premium blowers.
According to analyst house Counterpoint, sales of the Galaxy Note series are expected to drop by a fifth to 8 million this year. This is due to a slower upgrade cycle, as well as decreased consumer spending on smartphones, which disproportionately affects premium devices.
We have asked Samsung to comment. ®
Similar topics
Narrower topics