Whoa BlackBerry: Firm hooks up with AWS on cloud telematics platform for vehicle data
Ivy league data inhalation as BB vows to grass on teen drivers
BlackBerry has inked a deal with AWS to develop and sell the IVY intelligent vehicle data platform just months after it largely blamed a revenue drop in its software and services segment on the slowdown in the automotive market.
The deal between the Jeff Bezos-led empire and the former smartphone kingpin - which now licenses its mobile brand to third parties - was apparently music to the ears of the stock market, and shares in BlackBerry surged as much as 65 per cent on the news, reaching a one-year high of $9.50.
The stock - and until recently, BlackBerry's revenues - have been sliding for three years, and the price gain yesterday was one of its biggest ever one-day rises, according to analysts.
The software will allow automakers to remotely access vehicle sensor data, which can be used for further analysis. According to BlackBerry, modern cars and trucks produce a flood of data, often generated by embedded computers found within individual parts. These systems use unique and proprietary formatting for the data generated, making it hard to get a big-picture overview of the vehicle's performance.
BlackBerry IVY is designed to slurp that data and forward it to the cloud, where automakers can analyse it to try to glean insights that will inform future development. How will that work in practice? The Canadian outfit gave the example of Ivy telling a driver to enable safety features, like traction control, in icy weather. Ivy would then forward usage data to auto manufacturers, informing them how their safety features are used, which can then be used to guide future investment.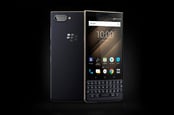 The BlackBerry may be dead, but others are lining up to take its place
READ MORE
Behind the vehicle development life-cycle, BlackBerry suggested its IVY tech could be used to proactively reserve charging stations for those behind the wheel of an electric car, or provide notifications to the parents of teenage drivers caught texting when driving.
That's right, kid racers. If BlackBerry gets its way, your car will be able to grass you up to your mum. That said, I doubt this tech will be ported to your 1999 Vauxhall Corsa, so you're probably safe.
BlackBerry IVY will be based on the QNX OS, purchased in 2010. While QNX was ostensibly bought to revive Blackberry's ailing mobile platform, forming the basis of BlackBerry 10 and BlackBerry Tablet OS, it has proven more successful as an operating system for vehicles, and is used by the likes of Ford (which famously dumped Windows Embedded Automotive for QNX back in 2014), Honda, Toyota, and others. By June, 2019, it was present in over 150 million cars.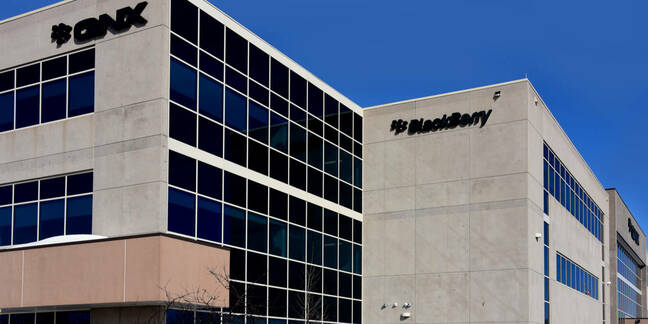 BlackBerry's QNX headquarters in Ottawa, Canada
For its Q2 2021 fiscal quarter ended August 31, 2020, Blackberry fingered the QNX platform for year-on-year decreases of $21m in recurring royalties that pulled its software and services arm down $17m. The company chalked it up to a "slowdown in the automotive market related to the COVID-19 pandemic."
The QNX platform is the main part of its BlackBerry Technology Solutions (BTS) arm, which is nested in its IoT Solutions business, reported in its software and services segment.
Judging by its Q2 report, BlackBerry doesn't expect an immediate recovery in BTS, and it stated at the time that it did not expect adjusted revenue growth in the segment in the second half of fiscal 2021, although it did believe there would be "sequential growth". The company's Q3 results are due to be reported in mid-December.
Of the AWS Ivy deal, BlackBerry exec chairman and CEO John Chen enthused: "Data and connectivity are opening new avenues for innovation in the automotive industry, and BlackBerry and AWS share a common vision to provide automakers and developers with better insights so that they can deliver new services to consumers.
"This software platform promises to bring an era of invention to the in-vehicle experience and help create new applications, services, and opportunities without compromising safety, security, or customer privacy. We are pleased to expand our relationship with AWS to execute this vision and deliver BlackBerry Ivy." ®