This article is more than 1 year old
EU, ASEAN trade bloc plan closer digital ties that could make China's Belt and Road offering look rather boring
New customs software that digitises internal trade was just the beginning
The European Union and the Association of Southeast Asian Nations (ASEAN) trading bloc have vowed to intensify their digital trade and connectivity links in ways that could rival the corresponding parts of China's economic Belt and Road Initiative.
The declaration this month comes a day after the Asian trade bloc announced it had launched an ASEAN Customs Transit System (ACTS) that allows folks shipping packages to make a single customs declaration electronically, via an app, that will be accepted by border officials across the association's ten member nations – Brunei, Cambodia, Indonesia, Laos, Malaysia, Myanmar, the Philippines, Singapore, Thailand, and Vietnam.
One unified declaration, ship within the association. The application is seen as a vital tool to help the bloc reach its goal of cutting administrative costs for trade by 10 per cent by 2025.
The EU provided the majority of funding for ACTS' development as a helping hand to advance the bloc's development. That ACTS complies with standards set by the World Customs Organization in Brussels, and it all basically means people within the ASEAN nations will have a smoother time when trading with the European Union.
And seeing as ASEAN is home to 650 million people, is responsible for almost ten per cent of global GDP, and includes rapidly growing markets, particularly Indonesia and the Philippines, Europe has done itself a favor in bankrolling ACTS and lending ASEAN a friendly hand.
The day after announcing ACTS had become operational, the EU and ASEAN staged their annual ministerial meeting, and the output was a Joint statement on Connectivity [PDF] that stated the new software "is a promising first step to identify ASEAN and the EU cooperation on regulatory alignment, simplifying customs procedures, and movement of transit goods by road."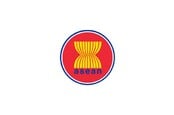 ASEAN trade bloc scoops Googlebucks to digitise businesses out of COVID-19 crunch
READ MORE
The rest of the joint statement suggests more collaborations to reach similar goals. The first solid proposal in the statement is "exploring a possible connectivity partnership" in line with the EU's strategy for connecting Europe and Asia. That plan calls for digital network interoperability between the two blocs and the flow of data between them.
The EU already has a connectivity partnership with Japan, and it is seen as the kind of broad pact, including shared digital standards, that can offer a counterweight to the digital parts of China's Belt and Road initiative.
That initiative – which involves China sinking large investments into physical infrastructure, sea ports, and more beyond its borders – includes a so-called Digital Silk Road program that sets standards to enable the same sort of friction-less trade that ACTS hopes to enable, and that EU members enjoy within their union.
The joint statement also encourages the implementation of the ASEAN-EU Statement on Cybersecurity Cooperation, collaboration around digital education, and joint work on high-performance computing.
While the joint statement is replete with the usual careful and non-committal language typical of diplomatic paperwork, it shows that Europe sees digital collaboration with ASEAN as mutually beneficial and a way to increase its influence in the region even as China's ambitions increase.
The UK, which will shortly leave the EU, opened trade talks with ASEAN in August 2020. ®