This article is more than 1 year old
HPE to move HQ from Silicon Valley to Texas, says Lone Star State is 'attractive' for recruitment, retaining staff
Houston, we had a problem... in San Jose
HPE on Tuesday announced plans to relocate its corporate headquarters from San Jose, California, to Houston, Texas.
It also reported $7.2bn in revenues for its fourth quarter of its fiscal 2020, flat year-on-year though above Wall Sreet's expectations. Its net earnings for the period were $157m, down 67 per cent year-on-year.
In a memo to the world, CEO Antonio Neri explained that the COVID-19 pandemic has changed the way the IT giant thinks about work, prompting the launch of an initiative called "Edge to Office" to allow more work to be done outside of corporate offices and the reconsideration of the company's real estate strategy.
"As we look to the future, our business needs, opportunities for cost savings, and team members' preferences about the future of work, we have made the decision to relocate HPE's headquarters to the new campus under construction in Spring, Texas, just outside of Houston," explained Neri. "Houston has long been our largest US employment hub, and construction has been underway since the beginning of the year on a new, state-of-the-art campus in the area."
He continued:
Houston is also an attractive market for us to recruit and retain talent, and a great place to do business. The most diverse city in America and the fourth largest, Houston provides the opportunity over time to draw more diverse talent into our ranks – a key priority for HPE as we work to be unconditionally inclusive.
The cynical among you may think the above translates to: hiring is cheaper in Texas compared to the San Francisco Bay Area, and thank God for that.
In an email to The Register, Adam Bauer, HPE director of issues management and policy communications, insisted the move should not be seen as an repudiation of California, the birthplace of the original HP.
"We intend to maintain a robust presence in our historical birthplace of Silicon Valley, including housing the headquarters of Aruba at our San Jose campus that opened in 2019," Bauer said. "There are no layoffs associated with this move, and we are committed to both markets as key parts of our talent and real estate strategies in a post-pandemic world."
We intend to maintain a robust presence in our historical birthplace of Silicon Valley. There are no layoffs associated with this move
Nonetheless, word of the pending move clearly pleased officials in Texas because of the jobs and investment expected to follow in HPE's wake.
"Hewlett Packard Enterprise joins more than 50 Fortune 500 companies headquartered in the Lone Star State, including 22 in the Houston area alone," said Governor Greg Abbott in a statement.
"That is because Texas offers the best business climate in the nation. Our low taxes, high quality of life, top-notch workforce, and tier one universities create an environment where innovative companies like HPE can flourish."
Houston Mayor Sylvester Turner likewise welcomed HPE's announcement.
On HPE's conference call for investors, Neri characterized the move as an effort to consolidate its technical functions in San Jose and corporate functions in Houston. "There will be no jobs impact in California," he said. San Jose will serve as home base for HPE's Aruba division, its storage business, its West Coast territory sales team, its GreenLake, software business, and non-technical employees who opt not to relocate.
Bauer insisted the move was not motivated by the potential of lower taxes. "Tax considerations did not come into this," he said, adding that there's no corporate income benefit because HPE remains incorporated in Delaware – a point Neri also made in response to a question during the earnings call.
Bauer added that HPE did not accept economic incentives to make the move. He allowed, however, that over time, as HPE fills open positions from the Houston market, there may be some cost savings by hiring people on lower salaries. And Neri said some savings should be expected from lower real estate costs in Houston.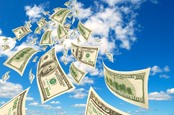 Cloud now bigger than Dell, HPE, Lenovo, Cisco combined
READ MORE
According to cost-of-living database Numbeo, rent in Houston is about 50 per cent lower than in San Jose. PayScale suggests the cost of living in Houston is about 33 per cent lower than in San Jose.
It's not yet clear how many HPE employees will move from San Jose to Houston. Bauer explained that the plan is to give San Jose-based workers in corporate roles the option to relocate. Some may choose not to make the move. Bauer said however that 70 per cent of HPE workers have expressed a preference not to be in the office full-time.
The Aruba division will occupy HPE's current HQ in San Jose's America Center complex, which opened in 2019. That means HPE is likely to move out of or sublease Silicon Valley satellite offices in Milpitas and Santa Clara as part of the office consolidation effort. Aruba has occupied the Santa Clara office since it leased the space in 2015.
Bauer said HPE will not be reducing office space at its current HQ, and didn't have an estimate of potential reductions in square footage elsewhere.
HPE's fiscal Q4 results [PDF], covering the three months to October 31, break down as follows:
High Performance Compute & Mission Critical Systems (HPC & MCS): $975m, up 25 per cent year-on-year, and 50 per cent on the previous quarter.
Intelligent Edge: $786m, up six per cent year-on-year, and 15 per cent sequentially.
Compute: $3.2bn, down five per cent year-on-year, and down six per cent sequentially.
Storage: $1.2bn, down three per cent year-on-year, or up eight per cent sequentially.
Advisory & Professional Services (A&PS): $245m, down 9 per cent year-on-year, or up eight per cent sequentially.
Financial Services: $849m, down three per cent year-on-year, or up five per cent sequentially.
Diluted net earnings per share: $0.37 (non-GAAP).
Net revenue from the 12 months to October 31 reached $27bn, down seven per cent, which turned into a GAAP gross profit of $8.5bn, down 11 per cent, and a net loss of $322m, down from net earnings of $1bn the year before. HPE's cost of sales amounted to 68 per cent of its revenues.
"2020 has been a year of challenges," said Neri in his memo. "But with challenge comes opportunity, and as an innovation company we must seize those opportunities to advance our business, serve our customers and partners, and take care of our team members. Because after all, WHO we are is not about WHERE we are – it is about the work we all do to advance the way people live and work." ®