This article is more than 1 year old
Oracle upgrades MySQL with an analytics speed boost albeit only in the Big Red cloud
You're tired of best-of-breed databases, apparently
Oracle has upgraded the online analytical processing capabilities of its MySQL database, but only if you run it in the Oracle cloud.
Big Red recognises that MySQL is well regarded for transaction processing but has heard complaints from users who say that its weakness on analytics tasks mean they run another database for such jobs.
Enter the new "MySQL Analytics Engine", an in-memory analytics engine supposed to improve the open-source database's performance, developed by the same team that works on Oracle's eponymous database.
Nipun Agarwal, Oracle's veep for research and advanced development, told The Register one feature that helps the engine go faster is a cost-based decision about whether or not to run a query in memory. This "turbo mode" is automatically used whenever the database deems it possible and/or necessary. It is transparent to applications, which will carry on as normal unaware that their trickiest operations are being accelerated.
Hybrid columnar processing and vectorized execution also speed things up, we were told.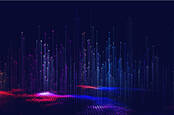 Redis becomes the most popular database on AWS as complex cloud application deployments surge
READ MORE
How fast is the new engine? Oracle won't really say. The Register was offered three-and-four-figure performance boosts when compared to earlier MySQL editions and even more favourable numbers when compared to performing analytics on AWS Redshift.
In conversation with us, Agarwal made the latter comparison repeatedly: it is plain that Oracle wants its cloud to be considered as an alternative to Amazon's cloudy data warehouse and its Aurora MySQL-as-a-service.
But Agarwal and MySQL veep for product management Edwin DeSouza both said the upgrade will appeal most to MySQL users, current or lapsed.
"This is for the MySQL diaspora and saying you do not have to run two databases," DeSouza said.
The upgrade is also undoubtedly an attempt by Oracle to steal some thunder as AWS's annual re:Invent gabfest kicks off. ®