This article is more than 1 year old
Four or so things we found interesting about Qualcomm's Snapdragon 888, its latest 5G chip for high-end Androids
Samsung 5nm, Cortex-X1, integrated... wait, let's not give it all away
Qualcomm this week unveiled the Snapdragon 888, its latest flagship system-on-chip destined to power next year's top-end Android smartphones.
It's usually around this time of the year the US giant tears the covers off another Snapdragon 800-series part, such as the 865 in 2019. The 888 is a continuation of this series. Here are a few things about the system-on-chip that caught our eye...
It's fabricated by Samsung using a 5nm process. Qualcomm said it decided to go with Samsung for the 888 rather than TSMC. We could speculate why: TSMC is probably all booked up with orders from Apple, Nvidia, AMD, and others.
It's the first commercial chip to use the Arm Cortex-X1. Qualcomm has licensed a collection of Arm-designed CPU cores for the 888, including the Cortex-X1, which marks its first use in a commercial product, Qualy said. The CPU cluster, dubbed the Kryo 680, is arranged as follows:
A lone Cortex-X1 clocked up to 2.84 GHz. This is the big beefy engine of the system-on-chip that wakes up to handle intensive app threads before going back to sleep again to save battery power. It has a 1MB L2 cache. Qualcomm was a bit coy about the sizes of its L1 caches in all of its cores, perhaps because Apple's top-end Arm-compatible A14 mobile chip includes an incredible 128KB of L1 data and 192KB of L1 instruction cache per CPU core, giving it a significant edge over its rivals, particularly when doing things like interpreting JavaScript in webpages. Arm says its Cortex-X1 typically has 64KB of L1 data and 64KB of L1 instruction cache.
Three Cortex-A78 cores clocked up to 2.4 GHz, and each with 512KB of L2 cache. These take on other heavy app workloads.
Four Cortex-A55 cores clocked up to 1.8 GHz, and each with 128KB of L2 cache. These lightweight CPUs run non-intensive application software without drawing too much battery power, ideally.
There's also 4MB of L3 cache, and a system cache of 3MB.
It ships with a type-1 hypervisor. Qualcomm has whacked another layer of security on its Snapdragon, and you'd be forgiven for losing track of what's available. We're told by Qualcomm the 888 ships with a type-1 hypervisor, presumably in its firmware, that can "isolate data between apps and multiple operating systems on the same device." The idea being you can potentially run your company work in one guest OS, and do personal stuff in another guest, and keep it separate – or even run apps in their own separate guest environments.
This is apparently separate from the Qualcomm Trusted Execution Environment, which is built on Arm's TrustZone technology, which tries to run low-level bits of code, such as cryptography for authentication, in enclaves isolated from other software running on the system-on-chip. And then there's the Secure Processing Unit that also isolates snippets of code using Qualcomm-designed hardware. And then there's the Qualcomm Wireless Edge Services, which monitor connections between apps and remote services to ensure they are and remain secure.
It has a built-in 5G connectivity. The 888 includes an integrated Qualcomm X60 modem-RF block that can do mmWave and sub-6GHz 5G with carrier aggregation, maxing out at 7.5Gbps down and 3Gbps up, according to Qualy – and depending on your network, location, and coverage, of course. It can juggle multiple SIM cards with 5G around the world. It also includes a Wi-Fi 6 and 6E controller, and support for Bluetooth 5.2 with dual antennas. The integration of all this on the same system-on-chip, as opposed to discrete components, saves space on the phone's circuit board – leaving more space for a bigger battery – and should help reduce power drain at least a little.
And the rest... The 888 integrates Qualcomm's Adreno 660 GPU, which is said to up to 35 per cent faster at rendering graphics compared to its previous generation, and is more power efficient. It supports variable rate shading for the first time in a Snapdragon, if not a mobile device, and is optimized to respond fast to fingers on the touchscreen, the overall aim being to make streaming or playing games over the 'net as smooth and instant as possible. The display rate can go as high as 144 FPS, we're told. The GPU also includes custom instructions for performing, at speed, four-input mixed precision dot products, and wave matrix multiplications.
Qualcomm claims where its Snapdragon 888 "takes the biggest architectural leap forward" is in accelerating artificially intelligent code – such as machine-learning algorithms that enhance or apply filters to photos, detect objects in pics, process speech, and so on, all on-device rather than send it off to the cloud for analysis. The 888's various AI-accelerating engines supposedly have better performance-per-watt ratings than its predecessor in this area, and can perform 26 trillion operations per second (TOPS). However, it's sadly a bit of a pointless stat because Qualcomm didn't want to define the O in TOPS, so it's a bit like saying my car can go 104 per hour.
Worse still, the TOPS number covers various parts of the Snapdragon's AI engines, from the CPU cluster to the GPU to the built-in Hexagon unit that handles scalar, tensor, and vector math, so it's just a little meaningless. The TOPS score is "a combination of the broader Qualcomm AI Engine, including Kryo CPU, Adreno GPU, and Hexagon processor," a Qualcomm spokesperson told us. "We do not break down TOPS per individual cores."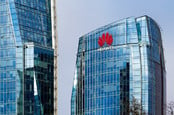 Qualcomm gets hall pass from Uncle Sam to supply Huawei with mobile chipsets. There's just one catch: It's for 4G only
READ MORE
The system-on-chip apparently allows apps and the OS to use a low-power AI sub-processor to detect and react accordingly to earthquakes, car crashes, the device being lifted up, audio cues, and the like. A unified API dubbed Qualcomm AI Engine direct is provided to tap into the CPU cluster, GPU, and Hexagon unit, to accelerate machine-learning code, and can be used with TensorFlow Lite and Android's neural network software interfaces for applications. That will probably boil down to faster and smarter filters in photo apps, and faster decision-making algorithms in games and other programs. It also supports Qualcomm's AI Model Efficiency Toolkit, released earlier this year and used by Snapchat.
The 888 includes a trio of image-processor units that handle the cameras on the device. This Spectra 580 block, we're told, can capture from up to three cameras up to 2.7 gigapixels a second, bursts of 120 FPS video at 12Mp a frame, record or capture up to three 4K HDR video streams at once. It can capture and play back 4K 120 FPS videos. If you want to go slow-mo, it can do 960 FPS at 720p. There's support for taking bright photos in low-light conditions, and other stuff for Android handhelds aiming to attract those interested in taking high-quality photography from their pocket supercomputers.
Going deeper, the system-on-chip, also known as part number SM8350, can handle up to 16GB of RAM as LP-DDR5 up to 3200 MHz or LP-DDR4x up to 2133 MHz. There's support for the usual gubbins, such as NFC, GPS, 4G/LTE, an external display up to 4K at 60 Hz, and so on.
And finally... It's probably no coincidence that Qualcomm went with 888 for this Snapdragon, which is a lucky number in China, a region the US giant would like to succeed in. And yeah, sure, 888 represents Jesus in Christian numerology, too, but we reckon in this case it's a nod to the Middle Kingdom.
The Snapdragon 888 is being shown off this week at Qualcomm's Tech Summit, its annual conference for this year held online due to the coronavirus pandemic. You can find more info here. Handhelds using the silicon are due to ship in the first quarter of next year, which is when we'll find out how the 888 performs in the real world, and how it's affected by the hardware around it. ®