This article is more than 1 year old
When it comes to taxing tech giants, America is out, France is in, Canada and Indonesia are going their own way
With Trump on the way out, 2021 is going to be digital levy a-go-go time
Like it or not, tech giants are all going to face sizable tax bills starting next year. Probably.
After decades of creative accounting, offshore tax havens and special government deals, the world seems to have decided that 2021 is the year Google, Facebook, Amazon, Twitter et al will have to cough up their fair share of taxes just like the rest of us.
Despite years of negotiations between European Union members, G20 economies, OECD countries, and a number of other congregations of nations, however, there is still no consensus about how to do cross-border taxes for digital companies that largely exist outside of borders.
In October, the OECD was forced to abandon [PDF] its goal of new rules by the end of 2020 and push it back to July 2021 – in large part because the Trump administration refused to agree to anything before this year's presidential election was held. That sparked a flurry of diplomatic activity that has blown up this week with both France and the United States threatening one another, and Canada and Indonesia asserting they will simply go their own way: no more delays.
The France/US contretemps is the noisiest aspect of this global disagreement. In order to put pressure on talks, and bring in some cash, France passed its own digital tax in 2018 – slapping a three per cent digital revenue levy on companies with sales of 25 million euros within French borders, and/or 750 million euros globally – and said it would start charging from January 2019.
Here comes Trump and his tariffs
That did not go down well in America, with US President Donald Trump immediately threatening trade tariffs. And in that first fight, Trump won, with French President Emmanuel Macron somewhat embarrassingly forced to back down and say he would suspend the tax while negotiations continued.
But then Trump announced tariffs anyway, promising a massive 25 per cent surcharge on 21 categories of three types of French product: cosmetics, soap, and handbags – worth, collectively, over $1bn in trade. The US president held off on adding French wine to the list however, after he was advised it would almost certainly result in a massive trade war. The tariffs won't kick in until January 2021 – the same month Trump will now be booted out the White House. And that has again changed the game.
France has said it intends to finally place its tax on Big Tech this month, and has sent out notices to Google and friends telling them they need to start paying. This week, French finance minister Bruno Le Maire pressed that point. He warned that if the new US tariffs do come into effect in January, "we will immediately seek a riposte at the European level," which sounds like the sort of thing only a French minister would ever say, yet its meaning was clear: a potential trade war.
It's a high-stakes game, with the French clearly setting out to embarrass Donald Trump by making the most of his lame-duck status. But it is also an effort to put pressure on the incoming Biden administration, which has yet to say what it plans to do over global digital tax plans.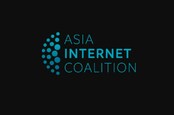 Big Tech's Asian lobby says nations shouldn't go it alone on tech taxes
READ MORE
Meanwhile, Indonesia has also seen an opportunity, and said that it will now start collecting a 10 per cent tax that it introduced in the middle of 2020. Previously it said that it would hold off collecting the levy until there was a global agreement. France has said pretty much the same thing: it will end its tax when global consensus is reached.
Going to collection
Indonesian finance minister Sri Mulyani Indrawati told a press conference this week: "Of course we hope for a global taxation agreement… But it does not mean we cannot collect the taxes."
And then, adding further to the pressure, the Canadians also jumped off the "wait until there is consensus," boat and said they will impose a digital tax from 2022 that will stay until there is global consensus.
"Canadians want a tax system that is fair, where everyone pays their fair share," finance minister Chrystia Freeland told lawmakers in a speech. "Canada will act unilaterally, if necessary, to apply a tax on large multinational digital corporations, so they pay their fair share just like any other company operating in Canada."
Taken all together, the message is very, very clear: now that bull-in-a-China-shop Trump is out, the rest of the world wants its money, and it isn't going to be put off any longer.
The calculus, of course, is that President Joe Biden won't be willing to resort to Trump's tit-for-tat tariffs as a way of throwing his weight around. And by acting now, those countries don't give Biden's trade people an opportunity to find others ways to exert pressure until the money has started flowing.
Whether this approach will hold up once the new president is in power is unclear but it will be one more headache that Joe Biden will have on day one of entering the White House.
As for the UK: it passed a digital tax (two per cent) this time last year that was supposed to come into force in April and, again, would only hold until there was global consensus. But, as with everyone else, no money has yet to change hands, and the UK is in a dangerously weak position given the financial risk of Brexit at the end of the year, coronavirus costs, and the need for a US trade deal.
Regardless, Google, Facebook, and pals had better start setting aside some cash starting now. ®