This article is more than 1 year old
ACLU sues US govt, demands to know if agents are buying their way around warrants to track suspects' smartphones
'Cos that would be against the Fourth Amendment, legal team says
The American Civil Liberties Union (ACLU) has sued the US government, claiming Homeland Security agents trampled over people's constitutional rights – by buying phone location data from commercial brokers rather than getting necessary search warrants.
"These practices raise serious concerns that federal immigration authorities are evading Fourth Amendment protections for cell phone location information by paying for access instead of obtaining a warrant," the ACLU said in a statement this week.
In 2018 the Supreme Court ruled in the Carpenter v. United States [PDF] case that law enforcement agencies could not obtain personal information, including location data, from smartphones unless they had a valid search warrant. These location records "hold for many Americans the 'privacies of life,'" the ruling stated.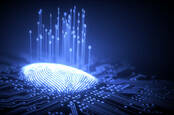 FYI: Yeah, the cops can force your finger onto a suspect's iPhone to see if it unlocks, says judge
READ MORE
Unfortunately, loads of smartphone apps require users to grant access to their location. That data is then often shared or sold to third parties, who go on to sell it to advertising networks, marketers, and the like, and now, it seems, US law enforcement.
A report in February found that the Department of Homeland Security and its Immigration and Customs Enforcement (ICE) and Customs and Border Protection (CBP) agencies had paid hundreds of thousands of dollars to access a database containing geolocation data of people's cell phones.
Immigrants were the target; officials tracked down their precise locations to arrest them, the ACLU lawsuit alleges. One company, Venntel, was identified by Senate staffers as a data broker to the US government, in that it sold people's locations without requiring warrants be issued, the ACLU claims.
"More than nine months after we submitted a request for information under the Freedom of Information Act, DHS, CBP, and ICE have yet to provide us with a single responsive record," the ACLU stated. "DHS has even refused to provide its legal memorandum about these practices to US senators who have requested it."
After getting stonewalled for so long by the government in its quest to get to the bottom of what's going on, the ACLU has had enough and summoned its legal eagles. It's going to court to force the government to hand over any and all relevant information.
"As a matter of policy, CBP does not comment on pending litigation," a spokesperson told us. "Lack of comment should not be construed as agreement or stipulation with any of the allegations." Homeland Security and ICE were not immediately available for comment. ®