This article is more than 1 year old
Microsoft pokes Cortana's corpse to give her telepathic abilities on Windows 10
Should we be worried?
The undead have telepathic powers if Microsoft's latest Windows 10 Insider emission is to be believed.
Perhaps stung by cruel criticism that the last batch of bleeding-edge Dev Channel releases have been a little light on features, build 20270 arrived overnight and apparently imbued Microsoft's unloved assistant, Cortana, with mindreading abilities.
Assuming one's PC has a mind of its own, of course (and judging by the shenanigans that seem to happen every Patch Tuesday, we're starting to wonder).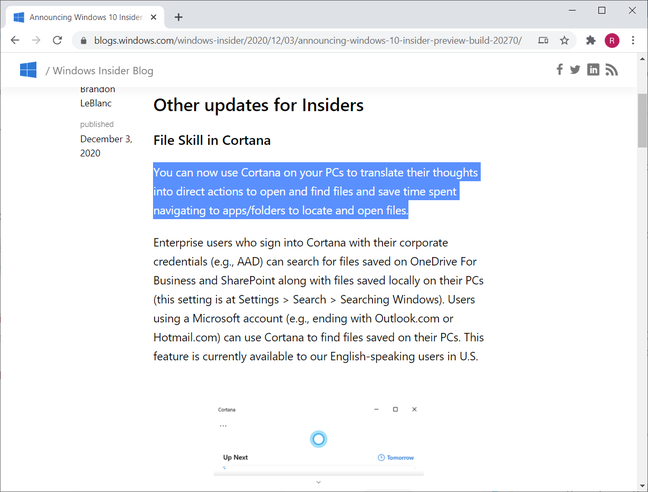 "You can now use Cortana on your PCs to translate their thoughts into direct actions to open and find files and save time spent navigating to apps/folders to locate and open files," enthused Windows Insider bigwig Brandon LeBlanc as he trumpeted a new File Skill.
English-speaking US users can use Cortana to search for local files, if signed in using a Microsoft account, or in their SharePoint or OneDrive for Business storage for those with corporate credentials.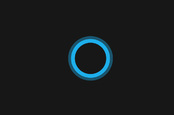 Cortana. Whatever happened to world domination?
READ MORE
Folk using a Windows 10 device outside the US are sadly denied the prospect of barking file search orders at Cortana and must instead make do with common or garden search techniques.
Prodding of Cortana's corpse aside, the Dev Channel build also includes updates (already shunted to the Beta Channel as part of the Windows Feature Experience Pack) in the form of a split keyboard mode when a 2-in-1 touch device is in the portrait posture. An "Advanced View" checkbox has also been added to Optimize Drives to show hitherto hidden volumes.
Fixes include an issue where apps unexpectedly closed when a user clicked the maximise button as well as dealing with delays logging on to devices with lots of users. Known issues include the usual hangs when attempting to install a new build.
As ever, there is no guarantee that anything in the Dev Channel build will show up on the desktops of everyday users. Handy, because nobody truly wants to know what their PC is really thinking. ®