This article is more than 1 year old
Apple aptly calls its wireless over-the-ear headphones the AirPods Max – as in, maximum damage to your wallet
For those who want to turn the price tag up to 11, or $549
Apple today embarked upon another skirmish into the world of over-ear headphones with the launch of the AirPods Max.
The cans faithfully follow Apple's playbook. Like the bog-standard AirPod they are intrinsically linked to the iOS ecosystem, limiting their usefulness beyond Cupertino's kit. They look nice, although beauty is very much in the eye of the beholder. And, true to form for Apple, they're subject to the Cupertino loyalty tax, retailing at £549 in the UK, or $549 in the US.
This launch isn't much of a surprise. Apple has long demonstrated a desire to enter the premium audio space. Its first real foray was in 2014, when it acquired Beats Electronics, the headphones company founded by rapper Dr Dre and legendary record exec Jimmy Iovine. It followed-up in 2016 with AirPods, which need no introduction.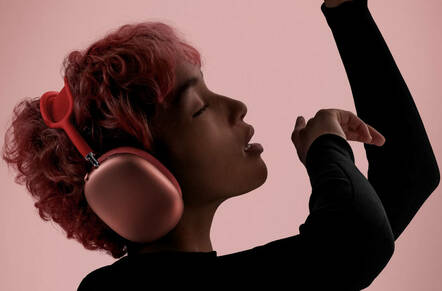 Max Payin' ... the Airpods Max. Source: Apple
But AirPods Max is an entirely different kettle of fish. Whereas Beats and AirPods have always been relatively attainable, this latest effort is priced beyond what most would countenance spending on a pair headphones. It vastly exceeds the asking-price demanded by other well-regarded cans, like Sony's WH-1000XM4 and Bose's QC35 II.
To point out how dear these are, for the same amount of money, you can buy two pairs of Bose's QC35 IIs, and still have enough money left over for a pair of bog-standard second-generation AirPods. For an extra £150, you can get your hands on the entry-level Mac mini. They're almost as expensive as a computer.
Still, there's no doubt Apple will manage to shift a fair few units. It is, after all, a luxury goods company. The same forces that prompt people to spend £500 on a pair of Balenciaga jeans are the same ones that will drive sales for the AirPods Max.
So what do you get for that?
Functionality wise, there's a lot of overlap between these and other premium headphones, including a Transparency Mode, which allows the user to simultaneously listen to music while being able to listen to their surroundings, as well as active noise cancellation (ANC).
Battery life is fingered at 20-hours, which is solid though hardly groundbreaking. The similarly-excellent Jabra Elite 85h headphones promises around 30-hours with ANC switched on.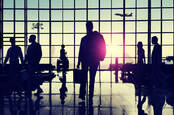 Bad apples: US customs seize OnePlus earbuds thinking they're knock-off AirPods
READ MORE
One feature touted by Apple, dubbed Spatial Audio, promises a more "theatrelike" experience when listening to audio recorded in 5.1, 7.1, and Dolby Atmos. It uses the accelerometer and gyroscope present in the headphones, as well as the user's phone, to discern the position of their head. As they move around the environment, the audio mimics the effect of turning to face a different speaker in a surround-sound setup.
Meanwhile Adaptive EQ, which appeared on previous AirPod devices, automatically adjusts low and mid-range frequencies based on the shape of the wearer's ear.
As perhaps expected, the AirPods Max uses Cupertino's proprietary pairing tech, which allows punters connect devices with a tap and switch cans between other Apple-made kit registered to their iCloud account.
This, however, means it won't work with Android or Windows devices. It also won't play nice with older iDevices and Macs, as it requires MacOS Big Sur and iOS/iPad OS 14.3 or later as a bare minimum.
If you've got money to burn, you can pre-order the AirPods Max now, with units expected to land as early as December 15. ®