This article is more than 1 year old
IBM bet the company on hybrid cloud. Analysts just rated it a mere 'contender' for hybrid management
New release of Cloud Pak coming soon, but VMware and Micro Focus are way out in front
In October 2020, IBM bet the business on hybrid cloud. But analyst firm Forrester has just rated Big Blue a mere "contender" for hybrid cloud management, well behind market leaders.
When IBM CEO Arvind Krishna announced the company's new direction, Big Blue said: "With tighter integration and focus on its open hybrid cloud and AI solutions, IBM will move from a company with more than half of its revenues in services to one with a majority in high-value cloud software and solutions."
But some parts of that hybrid cloud aren't particularly competitive, according to Forrester's Q4 2020 "Wave" that considers the hybrid cloud management market [Forrester Waves are comparable to Gartner Magic Quadrants – ed].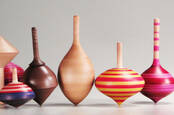 IBM to spin out Managed Infrastructure Services biz – yes, the one that was subject to all those redundancies
READ MORE
Forrester rates IBM's Cloud Pak for Multicloud Management a "contender" – two ranks behind "leaders" VMware and Micro Focus. IBM is also one rung down from four "strong performers" – Flexera, Morpheus Data, BMC Software, and Nutanix. ServiceNow is also rated a contender, while Canonical was characterised as a "challenger".
The analyst firm said customers rate IBM's Cloud Pak as a fine tool for service orchestration, application discovery prowess, and inclusion of Red Hat OpenShift. But it also suggests IBM has a big upgrade in the works.
"In the coming months, the company plans to enhance existing AI capabilities in the solution with its Watson platform (i.e. AIOps, cost and asset management, governance, risk and compliance, and application operations)," the document says.
Those planned enhancements are very much in line with Krishna's plans for an evolved IBM.
But Forrester rates IBM's execution roadmap at just one out of five, and its product 2.73 out of 5.0. Market leader VMware scored 4.72 for its product and a perfect 5/5 for product vision and several other categories. VMware also has more than 41,000 customers for its vRealize products, which rather leaves Big Blue in the dust. Micro Focus is close behind with 40,000 customers, thanks in part to its acquisition of HPE software and customers.
What does this mean for IBM?
For starters, hybrid cloud management is just one part of the hybrid cloud opportunity IBM is chasing.
And when announcing it would go after that market, IBM admitted it still has work to do to "optimize its operating model for speed and growth" and "support accelerated innovation for the hybrid cloud, and provide more flexibility to increase investment in growth areas."
So Big Blue has some runway left to travel before take-off. Perhaps the imminent upgrade Forrester mentions will show us how high, and far, it can fly. Or perhaps previous problems that saw IBM's cloud evolve at a glacial pace compared to rivals will keep it grounded, in the worst sense of the word. ®